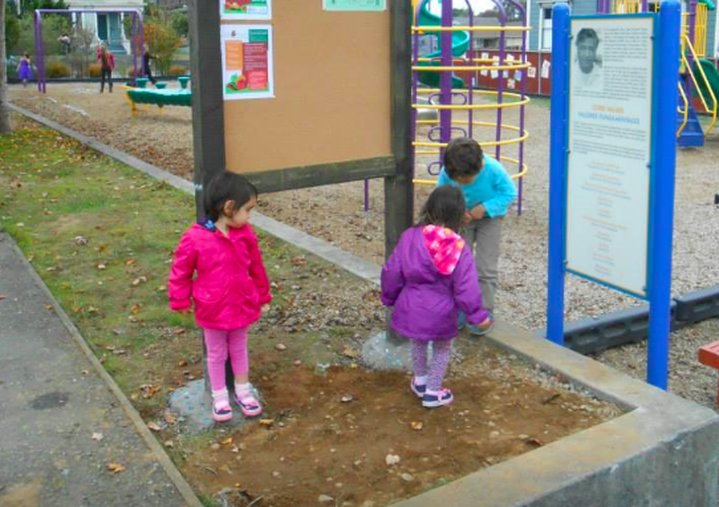 # # #
Linda Powell and her husband run a small daycare center — Powell Family Child Care — in Eureka near Sequoia Park. Though Powell considered closing the center to help protect against the spread of COVID-19, most of the parents she serves work as medical professionals, police officers and firefighters — jobs that are critical, especially in times of emergency.

"We had to think about it," Powell told the Outpost in a phone interview on Tuesday. "We felt it was best for our families and our community to stay open."

Humboldt County's shelter-in-place order considers child care an essential service — as it enables other employees who are exempt from the order to work — and permits child care facilities to stay open, as long as they operate under strict guidelines. The order states that child care facilities must, to the extent possible, limit groups of children to no more than 12, keep children in the same group and with the same provider every day and keep groups in separate rooms from other groups.

Following the new guidelines along with current sanitation, hygiene and social-distancing standards, child care centers have had to make some major changes. Parents are no longer allowed in the building, children must have their temperature taken each day before entering the facility and the children can no longer use playground equipment or certain toys which are prone to contamination, Powell said.

Though the children are pretty adaptable, one of the changes that's been hardest for them is no longer being able to go to the zoo or the playground at Sequoia Park, where Powell usually takes them frequently. Instead, the children get outside by going on walks through the redwoods.

"We're trying to keep things as normal for them right now as we can," Powell said. "They're very much missing the zoo. We tell them, 'We can't do that right now, until the sickness goes away.' But they still ask every day."
COVID-19-related changes have also hit some centers hard financially. Shannon Hall, owner of Little Learners Center, operates four facilities serving about 350 families. Though many of her children's parents also work in the medical or emergency response fields, many others have been laid off or now work from home and no longer need child care, Hall told the Outpost.

The initial drop-off in clients, combined with social distancing advisories, prompted Hall to close all of her centers last week. Hall has now reopened three of them — the one on 10th street in Arcata is still closed — and has drastically cut back her staff from about 40 to about 15 employees.
Things do seem to be picking back up, Hall said, as many parents in essential fields return to work. Little Learners is also currently providing care for the children of Humboldt Open Door Health Centers employees.
Anticipating financial hardship, Hall had her rent and business loans deferred. But she still needs to pay her staff and, with low attendance, Hall fears that she may soon have to close another facility.
"I can't keep getting deeper in a hole financially," Hall told the Outpost in an email yesterday.

Another issue Hall and other child care providers are facing is a lack of supplies. Child care centers need a large stock of items like hand sanitizer, cleaning products, gloves and baby wipes. But with a lack of availability in local stores and some grocery stores — such as Costco — limiting the number of products people can purchase, it has become increasingly difficult for Hall to buy the supplies she needs.

"Their [Costco's] cash register won't even allow you to ring up more than one box," Hall said. "It's important for stores to consider allowing exceptions for child care facilities."

Local organizations Changing Tides Family Services, First Five Humboldt, the Humboldt County Office of Education and Local Childcare Planning Council are coordinating with the state to secure more supplies for child care workers.

As the area's designated resource and referral agency, Changing Tides is responsible for addressing the child care needs of the community, connecting child care workers and those in need of child care with the right resources during the COVID-19 response.

"The information is changing really quickly," Executive Director Kerry Venegas told the Outpost, adding that Changing Tides staff maintains constant contact with local child care facilities and keeps an up-to-date list of which centers have openings.
With schools, the child care centers at HSU and College of the Redwoods and North Coast Children's Services all closed for the time being, Venegas said only privately owned centers are currently available.
For parents concerned about the cost, Changing Tides can connect eligible parents with financial assistance. For parents who may be concern about placing their children in groups right now, if you know someone who is not an immediate family offering to provide child care, the agency can help guide you through the vetting process.
Though Changing Tides is always available to provide these services, Venegas said the staff is working especially hard during this critical time when child care needs and availability are constantly changing.
Venegas also wanted to acknowledge the hard work of child care providers who provide an essential service to the community, especially in times of emergency.

"These folks work really hard," Venegas said. "They are on the front line. They're putting themselves at risk and I want to express our appreciation for them. We see them. We know what they do. And this is a time when what they do allows medical professionals [and] law enforcement to go out without worrying about their children."
For child care information, you can call Changing Tides at 707-444-8293 or email info@changingtidesfs.org.