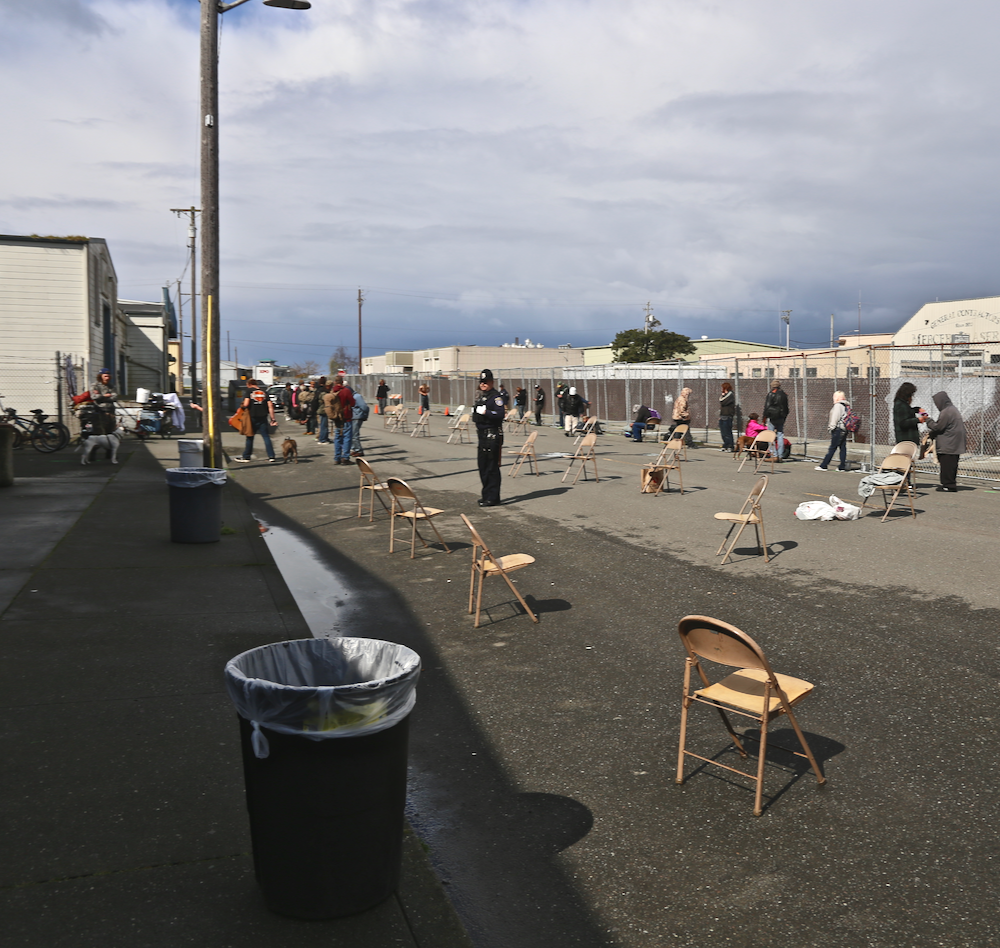 It's lunchtime at the St. Vincent Free Dining Facility in Eureka, where many of the area's homeless congregate daily for meals. Wednesday's procedure is a little different than usual, though. Third Street in front of the facility has been closed, and numerous folding chairs, spaced at least six feet apart, have been set up to encourage diners to practice good social distancing while they eat. The safety measures are a response to the threats from coronavirus.
Those standing in line have been asked to keep the recommended distance apart while they wait for food. Prior to meal distribution, Eureka Police Officer Ryan Swanson takes up a megaphone in an attempt to let the people know the severity of the situation — there are confirmed coronavirus cases locally.
"It is here in Humboldt County and it is here in Eureka. So we are taking everything very seriously. It's very real," Swanson announces. After receiving instructions, diners approach a window in the side of the building one by one, collect a bag full of food from a gloved hand, and find a place to sit and eat.
Eureka Police Captain Brian Stephens is on scene helping monitor the situation. He says his department is very concerned about a potential coronavirus outbreak among the local homeless population, and hopes that measures like these will help prevent a serious problem.