In an incendiary lawsuit filed earlier this month, an attorney with the county's Public Defender's Office accuses Humboldt County Superior Court Judge Gregory J. Elvine-Kreis of verbally and physically assaulting him during a Memorial Day celebration at Shasta Lake last year.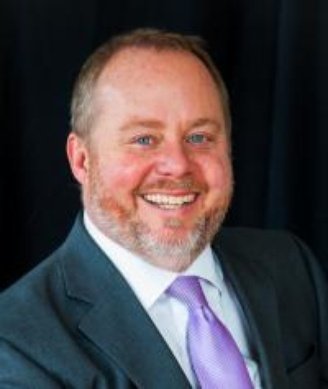 Plaintiff Rory Kalin, who has worked for the county as a deputy public defender since October of 2017, alleges that during an attorney-filled party on a boat this past May, Elvine-Kreis got drunk and belligerent before verbally and physically attacking Kalin, repeatedly calling him "Jew-boy" and then throwing him overboard.

The suit, which was first reported by the Times-Standard, says the physical attack exacerbated a traumatic brain injury Kalin had suffered the previous month. He wound up hospitalized for nine days and began suffering from seizures, increased anxiety and panic attacks, according to the complaint.
The suit further alleges that after the attack, Kalin was subjected to "harassment and discrimination" at work, and that his bosses, including Public Defender Marek Reavis, "took part in an effort to cover [the incident] up."
Elvine-Kreis spent years working in the Humboldt County Public Defender's Office before he got appointed to the bench in 2017, and Kalin's suit suggests that he's still tight with that crew. It says the "get-together," which took place on May 25, 2019, at Antlers RV Park and Campground in Shasta County, had been arranged by the wife of Kalin's immediate boss, Luke Brownfield.
"Many of the attendees were employed in the Public Defender's Office, as well as their spouses, families and other acquaintances," the suit says.
Is it appropriate for a judge to party with attorneys who regularly appear before him in court? Well, that behavior appears to fall into a gray area, ethically and legally. A 1994 advisory opinion from the California Judges Association's Committee on Judicial Ethics says that before attending an attorney-hosted social event with free food, beverage or entertainment, "each judge must determine in advance of the event whether it is ethically proper to attend."
The opinion also states, "A judge should not attend such an event if attendance would undermine public confidence in the impartiality of the judiciary or promote the private interests of another."
The Outpost left a message with the Humboldt County Superior Court seeking a comment from Elvine-Kreis. We'll update this story if and when we hear back.
The lawyer representing Kalin is former Eureka City Attorney Cyndy Day-Wilson, who appeared to dodge disciplinary action or outright termination by agreeing to resign from the city in June of 2018. Day-Wilson is also representing former Humboldt County Counsel Jeffrey Blanck in a lawsuit against the county.
Kalin's suit seeks unspecified damages as well as attorney fees and $50,000 in civil penalties. He's suing Elvine-Kreis for battery, assault, violation of his civil rights, negligence and infliction of emotional distress.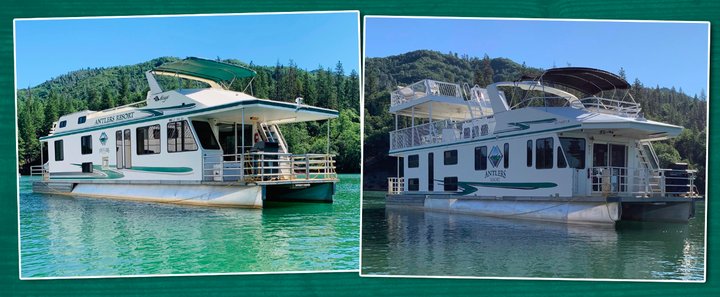 # # #
His suit recounts the alleged attack in some detail. It says the party, which consisted of about 25 people, was aboard a boat that Brownfield had rented from Antlers RV Park. Kalin observed Elvine-Kreis "drinking large quantities of alcohol and becoming belligerent and intoxicated," according to the complaint. "Plaintiff also observed the Defendant acting inappropriately with women, making inappropriate remarks about women, and flirting with other men's wives," it says.
About half an hour into the boat ride, Elvine-Kreis "began calling [Kalin] a 'Jew Boy' and making fun of his Jewish heritage loudly," the complaint states. "He laughed loudly while making these statements. Defendant also referred to Plaintiff as 'Jew-boy' while speaking to [Kalin's] wife."
Kalin kept his mouth shut during all this abuse, the suit says, because Elvine-Kreis is a judge — one he regularly has to appear before in court. "Even more troubling," the suit says, "is the fact that Mr. Brownfield, [Kalin's] supervisor, stayed silent and did not intervene" during the anti-Semitic insults.
The shove overboard came "without warning," the suit says. Kalin was fully clothed at the time, and the contents of his pockets included his keys, his wallet, prescription medication and the iPhone he used for work.
"[Kalin] was understandably shocked and embarrassed at what had just happened," the complaint says. "When the boat arrived back at shore, [he] went to his tent where he remained until after [Elvine-Kreis] had left the next morning. While in the tent [Kalin] experienced a severe anxiety and panic attacks as a result of Defendant's action."
The suit says that, several hours after returning to shore, Elvine-Kreis asked Kalin's wife, "Where's your girlfriend?" referring to Kalin.
Weeks after the incident, Kalin began suffering seizures, increased anxiety and panic attacks, according to the complaint. The suit says Kalin had been hit in the head with a golf ball just weeks before the boat-shoving incident, and the pair of head injuries triggered this severe physical reaction, which left Kalin hospitalized for nine days.
Ten months later, Kalin remains on medical leave.
Before the humiliating events of Memorial Day weekend, Kalin was "a highly valued member" of the Public Defender's Office, having received high marks on his employee evaluations, according to the complaint. Upon returning, however, Kalin "was not treated with the same respect among his colleagues … ."
The suit says Brownfield is close friends with Elvine-Kreis and accuses the former of making "false accusations" against Kalin — accusations "that allegedly came from the bench that [Elvine-Kreis] sits on."
The accusations led to "an adverse employment action" against Kalin, despite his objections and "in direct contrast to his excellent performance reviews and recent promotion," the lawsuit alleges.
Neither Brownfield nor Reavis, the former public defender, are named in the suit. Just last week, at a special meeting devoted mostly to talking about the COVID-19 outbreak, the Board of Supervisors appointed Meagan O'Connell interim public defender. Reavis had mysteriously disappeared from the position after less than two years on the job.
# # #
CLARIFICATION: Reavis was on administrative leave but did not vacate his position. He was back on the job by July.
# # #