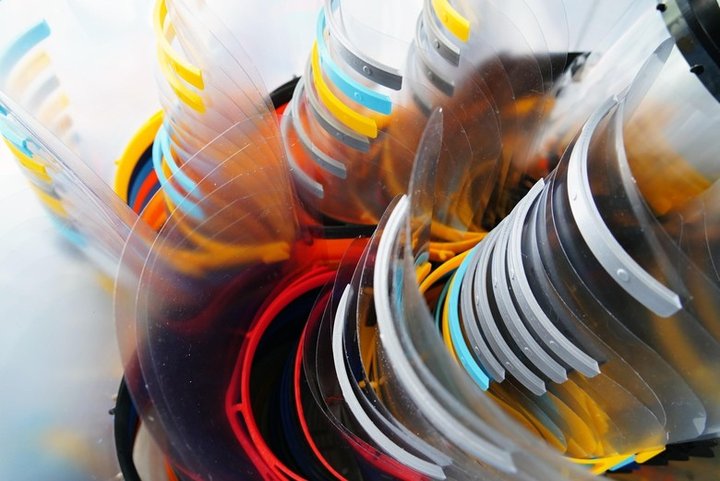 Humboldt State University:

In a campus-wide effort, HSU's Information Technology Services (ITS) has produced 245 plastic face shields to help prevent healthcare providers at the Student Health Center (SHC) from contracting the coronavirus.

Since answering the call for more personal protective equipment, ITS has worked with the Library, the Core Research Facility, and the Anthropology department to print face shields using the University's four 3D printers.

"We're trying to do whatever we can to support healthcare workers," explains HSU Chief Technology Officer Josh Callahan.

In addition to the 245 shields in use at the SHC, Callahan reports that his team has more than 100 in production.

"The SHC is very appreciative and they really like the variety of colors we're giving them," says Callahan.

Staff and faculty members contributing to the effort have been visiting campus once or twice a week to oversee the 3D printers and assemble the shields while maintaining social distancing and sanitary measures. Each of the 3D printers operates at different speeds and the shields require additional assembly. Overall, HSU has the capacity to produce 80-100 face shields per week, explains Callahan.

Designed to prevent healthcare providers from contracting the coronavirus from patients visiting the clinic, the face shields are based on a National Institute of Health-approved design. Locally, the face shields have been further refined and tested by St. Joseph Hospital in Eureka.

"We're participating in both regional and national consortiums to optimize printing and assembly," explains Callahan.

Additionally, ITS is printing bands to make face masks more comfortable and prevent ear strain for those required to wear masks all day on campus.