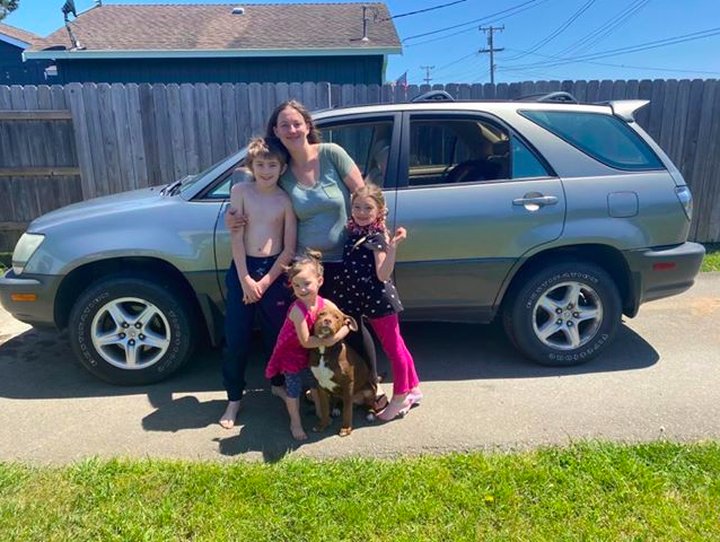 ###
Stephanie Bench, a single mom who lives in McKinleyville with her four children, was shocked when she learned last week that she and her family were getting a free car.

"It was a huge surprise," Bench told the Outpost over the phone Monday. "I appreciated it so much and it has made such a difference in my life. My daughter kept saying 'this feels like a dream.'"
The car, a 2002 Lexus, was provided to Bench by the Free to Fly Foundation Single Moms Fund, after the car was donated to the foundation. Free to Fly founder and director Carrie Coppini told the Outpost that the foundation began as an emergency fund to help single mothers in Humboldt County.

Coppini, who already worked with single moms through a support group held at the Faith Center Foursquare Church in Eureka, started the emergency fund in March, after the shelter-in-place orders. In April, Coppini applied and was approved for nonprofit status. The foundation's mission, Coppini said, is to help Humboldt County single mom families with survival, practical and spiritual needs and to "ensure that no single mom walks alone."

Since its formation, Coppini said, the foundation has used the emergency fund to help six single moms by covering various expenses in their lives. One woman needed money for her car payments, another was given money for groceries and some of the fund was used to cover part of another single mom's rent. Most of these women lost their jobs due to COVID-19 restrictions, Coppini said, and were struggling to fill the gap until they received unemployment.

"These moms were freaking out," Coppini told the Outpost. "It was going to be weeks and weeks before they could get any kind of aid. A lot of them were one paycheck away from being homeless."

In addition to providing financial assistance, the foundation partnered with the Faith Center Church to provide single mothers with care bags including toilet paper, feminine products, baby wipes and masks, which are handed out at the Faith Center parking lot on Thursdays from 1:00 to 2:00 p.m. For mother's day, the group put together special gift bags for the moms full of self-care products, such as soaps, shampoos and bath bombs.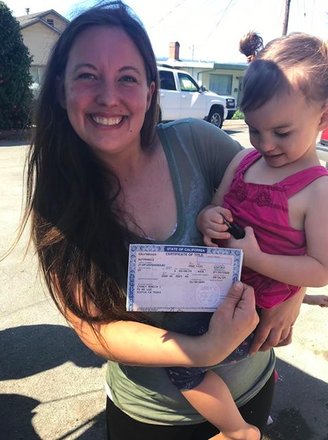 Moving forward, Coppini said, she hopes to apply for grants and find a center for the foundation and grow to include counseling services for single mothers who suffer from drug or alcohol addiction, relationship trauma, or just need extra emotional support.
"Right now we're focusing on helping them through this crisis," Coppini said. "We want to help financially, but also help them to make life changes [and] to help them grow."
Coppini also hopes more people will donate cars to the foundation, since many of the mothers she works with do not have access to a reliable vehicle.
As for the support group that used to meet at the Faith Center, Coppini said she is planning to hold Zoom meetings starting next week. Bench — who used to attend the support group regularly — said she is excited to start meeting again. But the online platform doesn't feel as comfortable for her. She looks forward to meeting face-to-face with other moms again, when their children can play together.

"As a single mom it's really hard to find structure," Bench told the Outpost. "That's what I really appreciated about the program: when you go there, [you] have dinner and you meet and get to know each other and then the kids play and moms get mom time."

If you are a single mom interested in Free to Fly's services, or you are looking to donate to the program, you can contact Carrie Coppini at 707-498-9641.