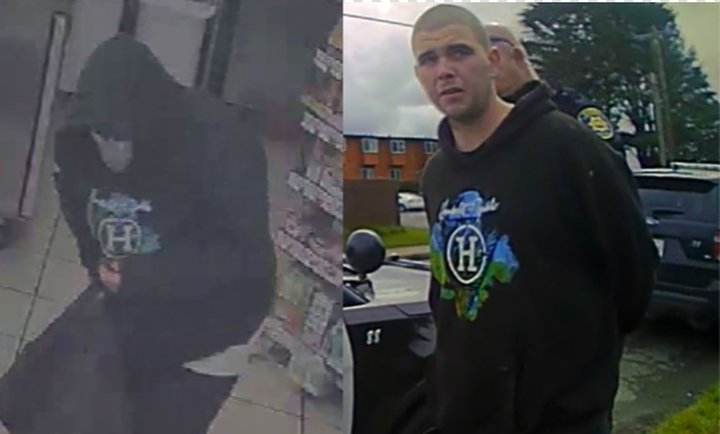 # # #
Press release from the Eureka Police Department:
In the early morning hours of April 27, 2020, officers with the Eureka Police Department responded to a commercial burglary alarm at a gas station on the 2800 block of Broadway. Officers arrived on scene within minutes and found a window had been smashed and entry had been made. It was quickly determined that the suspect had fled with several cartons of cigarettes.

Surveillance was reviewed and the suspect was seen wearing a mask over his face and a black sweatshirt with a distinctive Humboldt logo. Over the last few weeks, teamwork between the gas station employees and the Eureka Police Department's patrol officers, Criminal Investigation Section (CIS), and the Community Safety and Engagement Team (CSET), led to enough probable cause to issue an arrest warrant for Caleb Davidson (26 of Eureka).

On May 19, 2020, an EPD CSET officer located Davidson near an encampment to the rear of the 2400 block of Broadway. Due to current Covid-19 situation and [because] this was a non-violent offense, Davidson was cited for the burglary. The citation is still considered an arrest and Davidson will be required to show up on his scheduled court date.