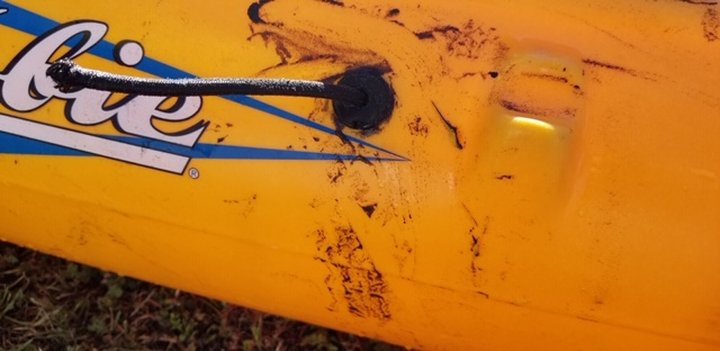 A Eureka man reportedly fended off a 16 to 18-foot shark this morning after it attacked his kayak in Shelter Cove.

Shelter Cove Fire spokesperson Cheryl Antony told the Outpost that Michael Thallheimer was fishing off the coast at about 7:30 a.m. when the attack occurred.
"He was camped at the campground in Shelter Cove and decided to go out fishing by himself," Antony said. "He had just caught several ling cod and put them on his boat. The blood from the fish had started draining into the water and immediately the shark was there."
Thallheimer was reportedly able to fend off the shark by punching it, but shortly after the attack, he noticed that the shark had punctured the bottom of his kayak.
Taking on water, Thallheimer dialed 911 and first responders prepared for a water rescue. However, as Thallheimer's was on the phone with the 911 dispatcher, his phone and keys reportedly fell into the water before he was able to confirm his location.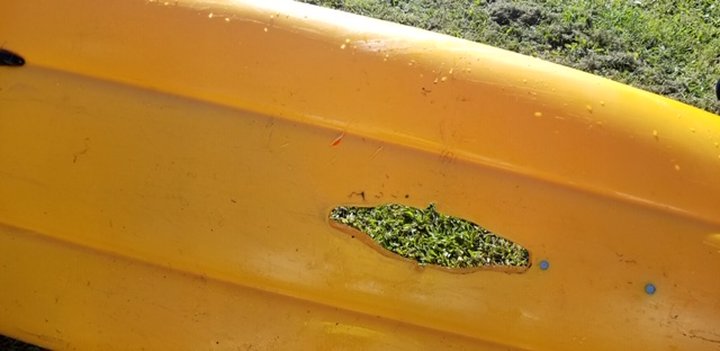 "An on duty officer was immediately out there on the coast looking," Antony said. "We weren't sure where in the ocean he was because we had lost contact with him. The officer looked all along the marina but couldn't see anything, so he went over to the lighthouse and looked out toward the buoy and that's where he found him partially sticking out of the water.
As Thallheimer clung to the sinking kayak in his life jacket, the Shelter Cove tractor driver, who launches boats into the water, put out a distress call to all the boats in the area.
"Fishermen responded, pulled him into their boat and dragged his kayak back to the marina," she said. "He was hypothermic but suffered no injuries."
First responders were able to warm Thallheimer up with dry clothes and blankets and he was released without being transported to the hospital.
"He said he was so scared when he realized his boat was sinking and he didn't know where the shark was," Antony said. "He was thankful to be alive because it could have gone really bad to be out there all by himself. Anything could have happened."
The Outpost reached out to Thallheimer's family for his account of the incident, but was not immediately able to speak with him because he is currently without a cellphone and is attempting to replace his house keys.
Shelter Cove Fire boats and a U.S. Coast Guard Sector Humboldt Bay helicopter also responded to the scene before Thallheimer was rescued.