PREVIOUSLY:
###

Law enforcement is on the hunt for a 27-year-old Arcata man charged with the premeditated attempted murder of a man who was stabbed multiple times as he slept on a Eureka street.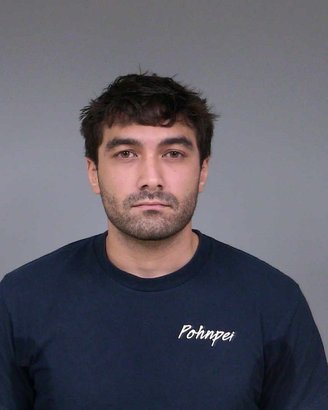 An arrest warrant was issued Tuesday for Tory Tasi Parker Mamea, suspected of attacking the 50-year-old man in the early morning hours of Sept. 24. Eureka police, after viewing video surveillance and conducting a weeks-long investigation, arrested Mamea at his Arcata home on Nov. 4.
Mamea, who also has two unrelated cases pending, was held in Humboldt County Correctional Facility until Nov. 12. But because no charges had been filed in the stabbing case, he was freed that day on supervised release.
The District Attorney's Office filed the attempted-murder charge on Tuesday, Nov. 17, and a warrant was issued that afternoon.
"Charges have been filed against him for attempted homicide and Eureka PD is the investigating agency," district attorney's Chief Investigator Wayne Cox said in an e-mail this morning. "I am of the understanding that they are actively attempting to locate and arrest him for these charges."
On Thursday morning, Mamea was scheduled for a hearing on the two prior cases. Deputy Public Defender Jessica Bennett appeared on his behalf and was taken by surprise when Judge Larry Killoran told her a new case had been filed.
At that time Killoran apparently was unaware that a warrant had been issued for Mamea's arrest two days earlier.
"We need to do something about this today," the judge said. "The complaint is for premeditated attempted murder."
Killoran rescheduled the hearing for Thursday afternoon, but Mamea's cases were never called.
Premeditated attempted murder carries a maximum penalty of life in prison.
When Mamea was arrested on Nov. 4, EPD issued a news release stating that the suspect in the stabbing fled the scene in an older-model white Ford Ranger.
The victim was "in stable condition and recovering" from multiple serious stab wounds, EPD said.