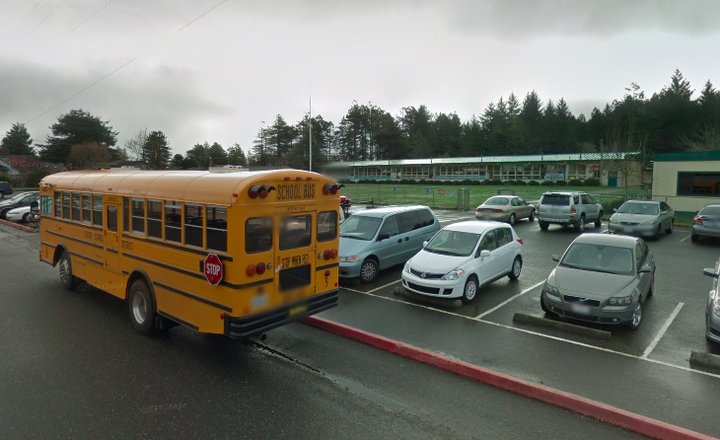 ###
Two staff members and between nine and 14 students have been asked to quarantine after possible exposure to COVID-19 at Ridgewood Elementary, a kindergarten-through-second grade school just south of Eureka.
Parents and staff members were identified via text late Friday morning: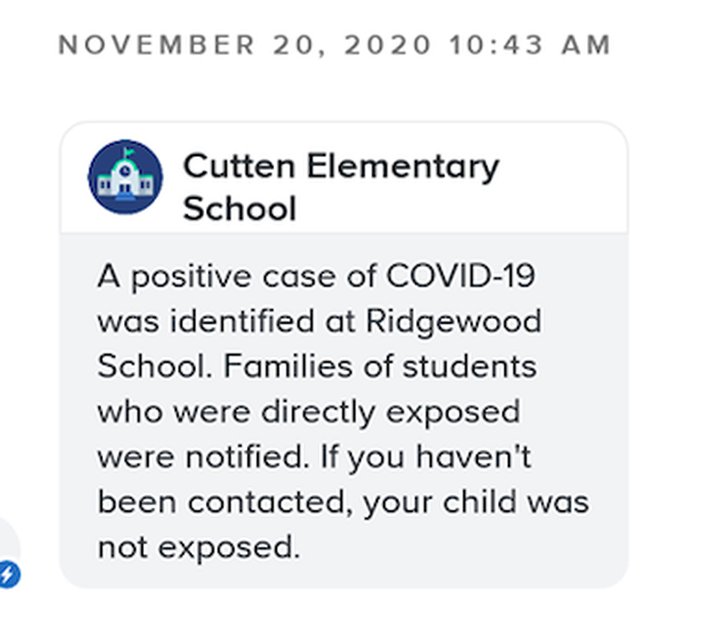 ###
Sue Ivey, who serves as principal of Ridgewood School principal as well as superintendent of Cutten School District, told the Outpost via email that she couldn't reveal the exact number of students who've been asked to quarantine because doing so might lead to a breach in confidentiality by allowing people to identify which cohort of students is affected.
"The students who are attending school on campus are in one of two cohorts," Ivey said. One attends classes on campus in the mornings and the other in the afternoons. Students are on campus Monday through Thursday, and on Fridays the whole student body attends school via the distance-learning model, she added.
"There is a one-hour gap between cohorts, at which time the classrooms are thoroughly cleaned and disinfected," Ivey said in her email.
Public schools throughout Eureka and Cutten have adopted a "hybrid" instructional model, mixing in-person and remote learning, as have a number of other schools scattered across the county.
Just a week ago, two students at Fortuna High School tested positive for the novel coronavirus, leading administrators to implement quarantine measures. Fortuna is one of more than a dozen public schools in the county that have fully returned to in-person instruction.
Countywide, 19 new cases were reported on Friday, bringing the total number of active cases to an all-time high of 94.
According to the Centers for Disease Control and Prevention, most children who contract COVID-19 have mild symptoms, if they have any at all. "However, some children can get severely ill from COVID-19," the agency says on its website. "They might require hospitalization, intensive care, or a ventilator to help them breathe. In rare cases, they might die."
They can also spread the virus to others who may be more susceptible to risk. To date, seven percent of the 730 COVID-19 cases confirmed in Humboldt County have been in children age 9 or younger.
###