In case you wanted something non-election-y to distract you for just a moment, LoCO is here to remind you that that Jason Segel movie we wrote about a month ago is still filming here in Humboldt. We know this to be true, in part, because we are currently watching choreographed dancers saunter their way down the sidewalk just below our office window! (See above!) Makes a day interesting.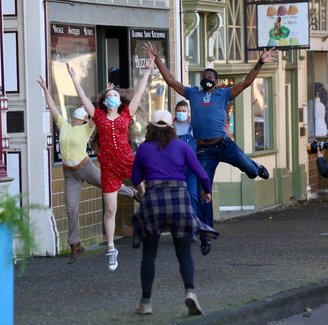 A chunk of Eureka's Second Street surrounding the Old Town Gazebo was closed to traffic for all of Thursday's daylight hours so that a well-equipped movie crew could get some shots for the upcoming Josephine Decker-directed Apple TV+ feature based on the 2010 young adult novel The Sky is Everywhere. Much of the day was spent rehearsing a dance sequence featuring one of the film's other stars, Havana Lui, as well as a handful of locally sourced background dancers. Businesses were able to remain open through much of the process and security crews stationed at the corners of the set diligently asked passersby to mask up.
Oh, Jason Segel was also on site for a bit — you missed him again! — though it did not seem like he's in this scene.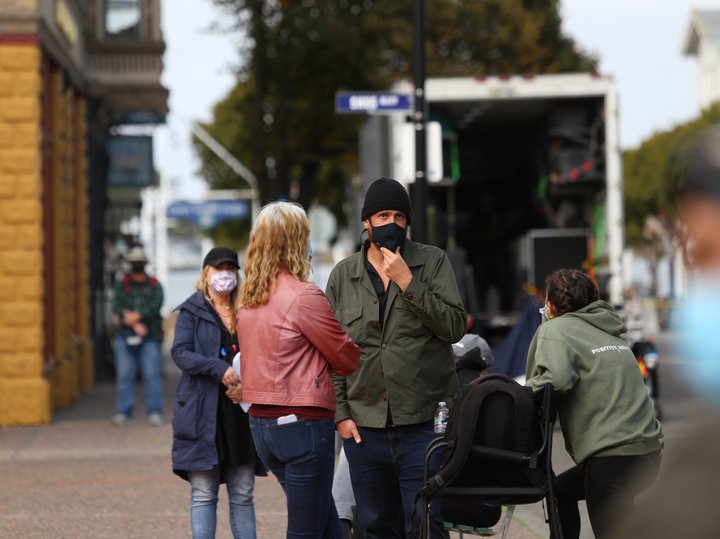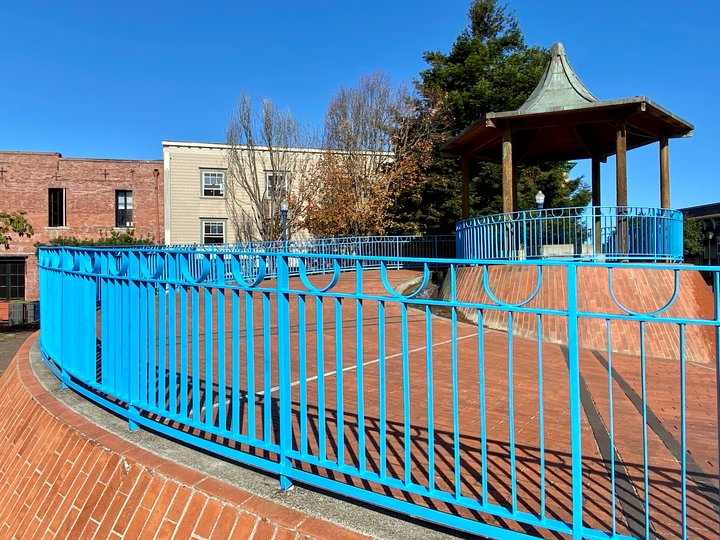 One art direction note: If you've been in Old Town the past couple of days, you may have noticed the Old Town Gazebo's railing sporting a bright sky blue paint job. Several concerned readers have brought this to LoCO's attention, for whatever reason. If the new cheery color also terrified you, fear not. Eureka City Manager Miles Slattery assures us that the railing will return to a more boring color post-filming. (UPDATE: Promises made, promises kept.)
The production is scheduled to continue filming locally through Thanksgiving and, in case you were wondering, yes, there is still a chance you could be in it! While LoCO was creeping around the perimeter of the set we ran into local movie person Laura Montagna, who is acting as the local casting director on the film. She asked if we would put the word out that she is looking for between 20-25 "diverse" local 18- to 20-year-olds to act as extras in scenes being shot between Nov. 17-20. Ready for your big break? Email Laura at redwoodcurtaincasting@gmail.com.
And now, a few photos from today's activities.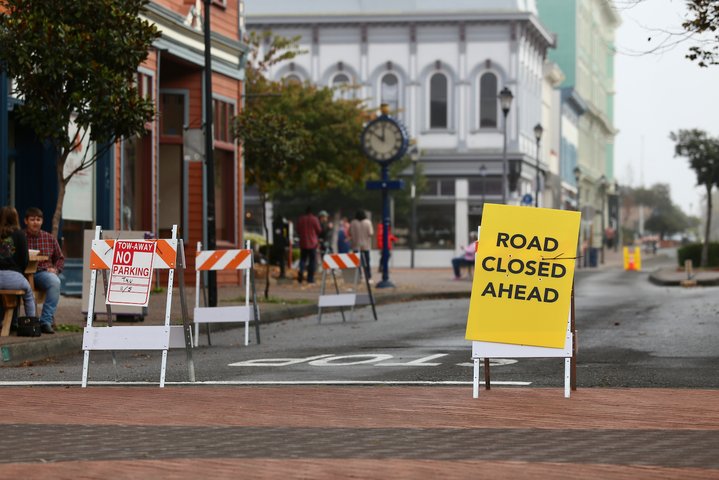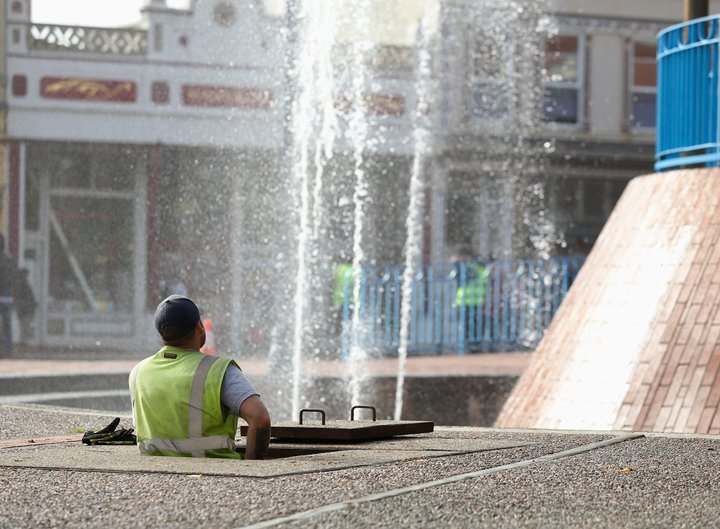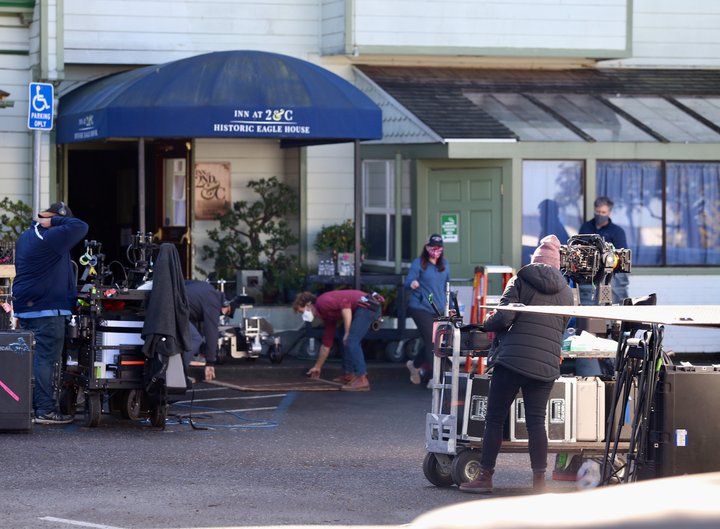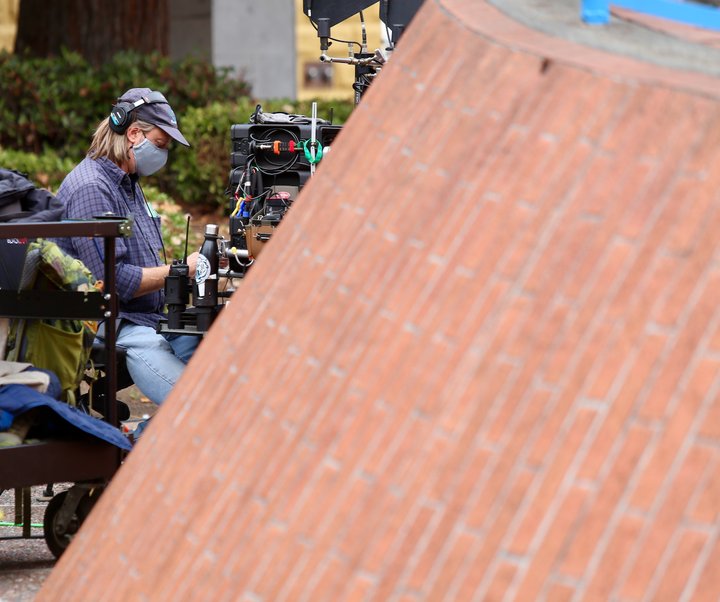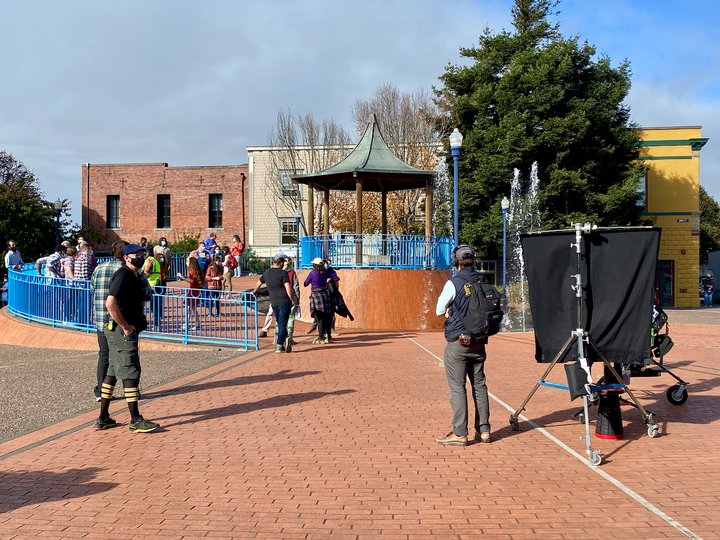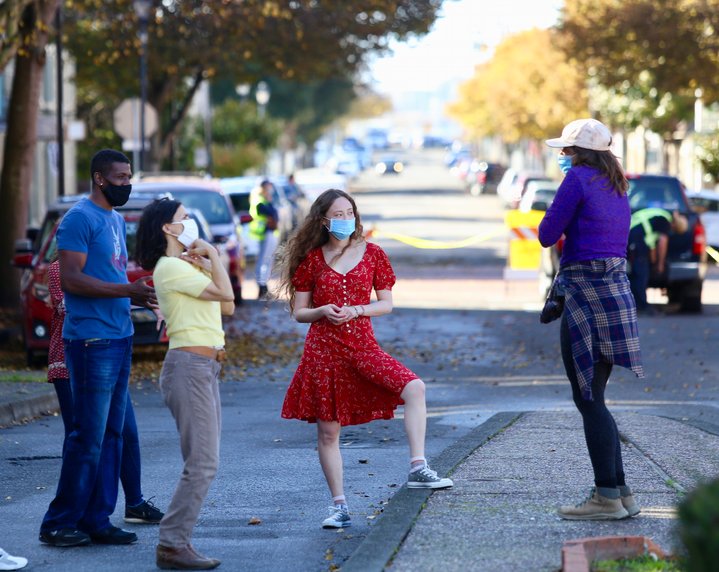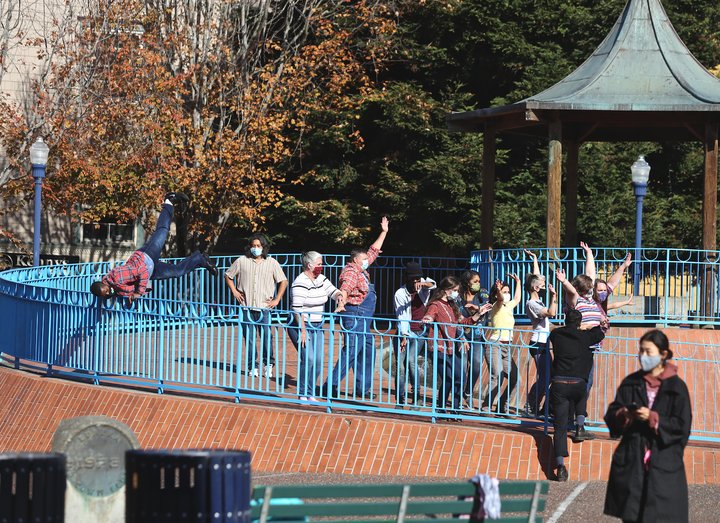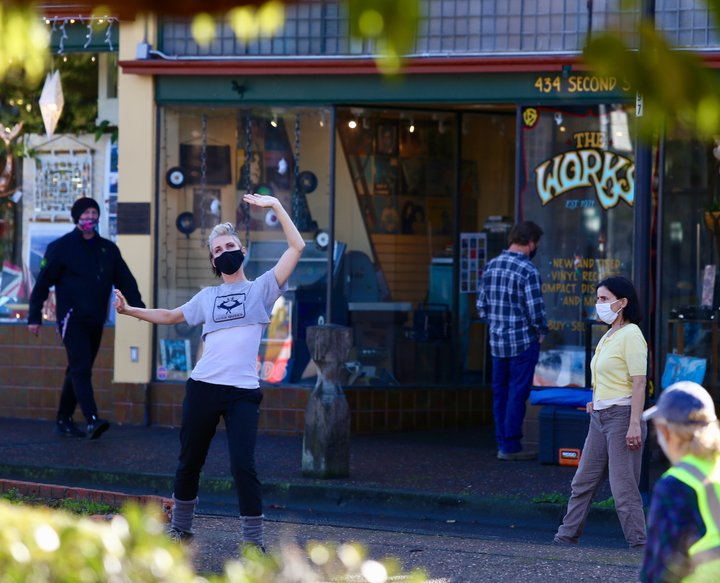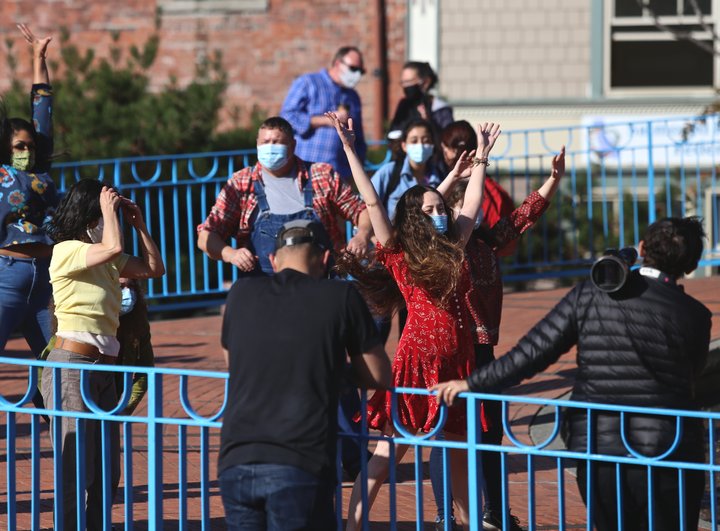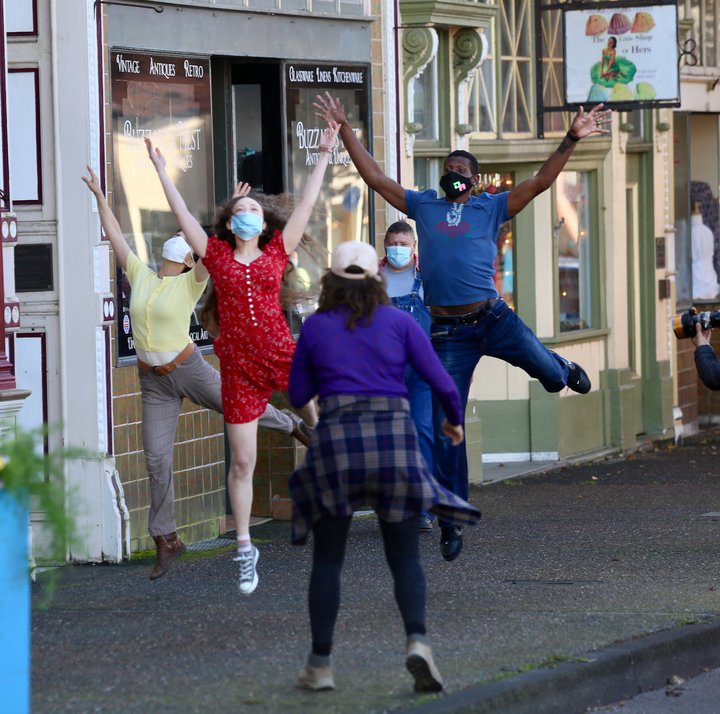 PREVIOUSLY: Movie Co-Starring Jason Segel Filming in Humboldt Through Thanksgiving