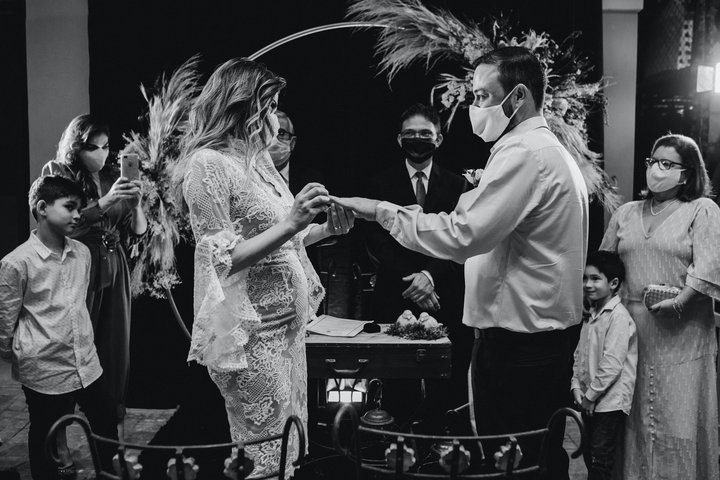 ###
PREVIOUSLY:
###
But now, from the Humboldt County Joint Information Center:
The State of California has released guidance to assist residents in safely planning wedding ceremonies during the COVID-19 pandemic.

Wedding ceremonies may resume with COVID-19 safety measures in place, but wedding receptions are not allowed yet by the state. Capacity and setting for ceremonies are determined by the county's tier assignment. Currently, Humboldt County is assigned to the yellow tier.

Minimal/Yellow tier: May be held indoors, but with max capacity of 50%
Moderate/Orange tier: May be held indoors, but with max capacity of 50% or 200 people, whichever is fewer
Substantial/Red tier: May be held indoors, but with max capacity of 25% or 100 people, whichever is fewer
Widespread/Purple tier: Outdoors only.

Facial coverings and physical distancing are required in all tiers and areas at all times, even outdoors. Residents are urged to consider alternatives to in-person weddings, such as livestreaming the event, especially for seniors or other people with chronic conditions. Those planning a wedding ceremony should follow the state's Places of Worship and Cultural Ceremonies guidance at this link.

The Humboldt County Emergency Operations Center has put together an expanded list of considerations to make when planning a wedding ceremony, which can be viewed at this link.

For the most recent COVID-19 information, visit cdc.gov or cdph.ca.gov. Local information is available at humboldtgov.org or during business hours by contacting covidinfo@co.humboldt.ca.us or calling 707-441-5000.