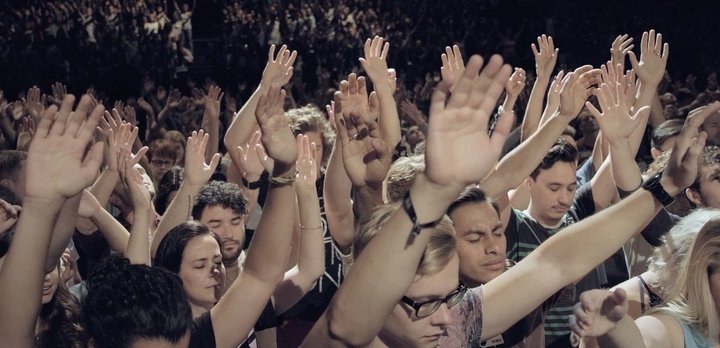 ###
At the Bethel School of Supernatural Ministry in Redding, students are taught that miracles can be performed by believers, that faith healing — often attempted by laying hands on strangers and praying — can cure cancer, regrow limbs and even raise the dead.
Perhaps it's not surprising, then, that Bethel church leaders have been less than vigilant about public health orders aimed at slowing the spread of COVID-19.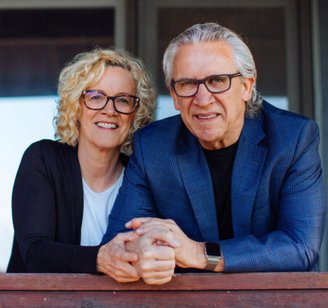 In July, for example, Bethel Church member Sean Feucht led hundreds of tightly packed, mask-free worshipers at Redding's Sundial Bridge in defiance of state and local health regulations. In August, Bethel leaders, including senior leader Beni Johnson and her daughter Leah, joined Feucht and thousands of others in Sacramento for another "Let Us Worship" gathering, where the crowd sang and prayed in protest of government restrictions on places of worship.

Even after positive COVID-19 cases started popping up among Bethel students last month, the church hosted a two-day, in-person worship conference.

The outbreak has since exploded into a full-blown super-spreader event with the Bethel School of Supernatural Ministry now a COVID hotspot. As of Tuesday morning, Shasta County health officials had confirmed 274 positive coronavirus cases at the school, which has a student body of more than 1,600 people. With 159 new cases reported over the weekend — and another 95 on Monday — Shasta County is on the verge of being moved into Tier 4 in the state's four-tiered regulatory system, indicating "widespread" transmission risk.
In a press statement posted to the Bethel website last week, BSSM Director Kris Vallotton says, "We deeply care about the health of our students, and have strongly communicated to them the importance of protecting our local community in Shasta County by wearing masks, social distancing, and staying home when sick."
The press statement also lists safety measures implemented for the 2020-21 school year. "Face coverings and social distancing are required in school at all times," according to the statement.
However, when Bethel senior leader Beni Johnson was in Humboldt County over the summer weekend, she delivered a very different kind of statement to her nearly 80,000 Instagram followers.
[UPDATE/CORRECTION: While Johnson and her daughter were in Trinidad in June, the video below is from just this past weekend. In an Instagram video posted Sunday evening, Johnson says she came to officiate a wedding. "Totally legit," she says, then adds, "wink." This means that her anti-mask statements were made well after the start of the outbreak at the Bethel School of Supernatural Ministry.]
###
In a video that's now making the rounds on social media (and posted above), Beni Johnson and her daughter Leah Valenzuela voice indignation at being asked to wear masks while ordering food from a Trinidad restaurant and then getting side-eyed by fellow customers when they refused.
"If you'll do the scientific research, these masks are worthless," Johnson says. "They're people's security blankets. It's just really, really sad."
Her daughter laughs in agreement. "Placebo!" she says. In the video, Valenzuela also claims to suffer from an unspecified medical condition that prevents her from wearing a mask. Fortunately, the condition hasn't interfered with her ability to belt out soaring vocals for some of Bethel's popular rock gospel tunes.
Johnson goes on to say that she and her daughter had planned to do some shopping "in this cute little town over on the coast. … But now we won't be shopping and giving them any money because you have to wear a stupid freaking mask that doesn't work."
Cross-referencing Johnson's video with Instagram posts from her daughter shows that they visited Trinidad in June, right around the time that Fifth District Supervisor Steve Madrone was sounding the alarm about hundreds of "arrogant" tourists who refused to wear face coverings even when asked.
Bethel has a presence here in Humboldt County, including a church in Eureka and the Bethel School of Supernatural Discipleship in Fortuna.
Humboldt County is currently one of just eight of California's 58 counties to be in the state's yellow Tier 1, indicating "minimal" risk of community spread.
Oh, and the science on masks is clear: They reduce your chances of catching and transmitting the coronavirus.