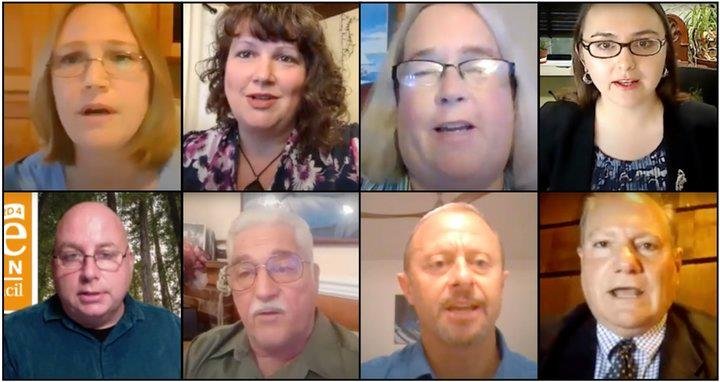 ###
If you're still curious about the opinions and political positions of the nine — count 'em, nine! — candidates running for two available seats on the Eureka City Council this year, you can head on over to LoCO Elections, where (most) candidates have answered questions submitted by Outpost readers.
But if you're more interested in who's raising money from whom — and exactly how much — well, we're here to break it down for you.
This is the first year that Eureka has held a "True Ward" election, wherein each candidate is running to represent the specific ward in which she or he lives (much like county supervisors who represent a specific district). This year, Eurekans living in Ward 4 and Ward 2 will cast votes for a new council-member.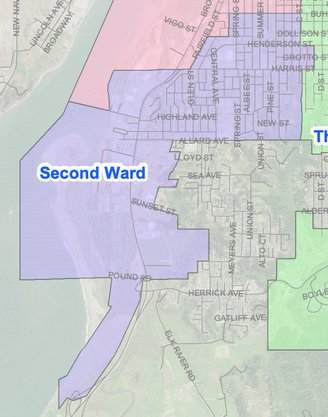 ###
Let's start with Ward 2, aka "the Winco ward," which encompasses the city's southwestern region, including the neighborhoods surrounding the Bayshore Mall and the Eureka Mall.
Only two of the four candidates in this race have raised any reportable money thus far, with former neighborhood market owner Dot Jager-Wentworth taking the largest haul. She raised $5,831 through Sept. 19, including $500 apiece from O&M Industries owners Robert and Debra McBeth; another $500 apiece from Loleta ranchers Jon and Erin Flyer; and $500 more from Eureka attorney James K. Morrison.
Nonprofit leader Kati Moulton, meanwhile, brought in $2,220 through the last filing period, including $500 from the Humboldt & Del Norte Central Labor Council, $500 from retired Eureka resident David L. Preston, $500 from Eureka property manager David B. Mulhern and $400 from Eureka retiree Catherine Burke Sennott.
Humboldt County Elections Office employee Lucinda Jackson did not yet report any campaign contributions. Nor has Tamar Shirley, who has been conspicuously absent from any and all campaign events thus far.
###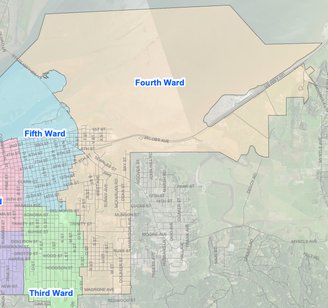 Ward 4 covers the opposite end of Eureka — the northwest corner, including the neighborhoods around St. Joseph Hospital north to Target and then west along Jacobs Ave.
In this five-way race, the leading fundraiser thus far is Scott Bauer, a senior environmental scientist with the California Department of Fish and Wildlife, who hauled in $5,577 through the Sept. 19 filing deadline.
A number of Bauer's donors live outside of city limits, including a couple from out-of-state. He brought in $500 via the campaign account for U.S. Congressman Mike Thompson, who represented the North Coast before redistricting in 2013 morphed his assignment to the Napa Valley.

Bauer's other donors at the $500 level include Allan Katz of Port Townsend, Wash., and the California Association of Professional Scientists. Elizabeth Murguia of Eureka and Stephanie Casper of La Quinta each chipped in $300 to the Bauer campaign.

Liza Welsh, a planner with the County of Humboldt, is running a somewhat distant second place in the Ward 2 money race, having raised $2,628 thus far. That figure includes $500 of her own money. Her other top donors include the Humboldt & Del Norte Central Labor Council ($500) and Eureka software engineer James Matthew Stephenson, Jr. ($500).

Right behind Welsh is William Tuttle, owner of The Chalet restaurant, with $2,403 through Sept. 19. His top donors include Eureka residents Cindy Olsen and Larry Beatty, each of whom chipped in $500.

Loan officer Matthew Owen reported raising $396, none of which came from donations of $100 or more, meaning the donors' identities didn't need to be disclosed.

Eddie Morgan, co-owner of the women's clothing store Belle Starr, did not report any donations for this filing period.
Click the links scattered throughout this post to take a closer look at the financial disclosure forms from each candidate. The final pre-election reporting deadline for campaign contributions is Oct. 22. Election Day, in case you forgot, is Nov. 3.
###
Note: This post has been corrected from the version first posted, which had the wards flip-flopped.