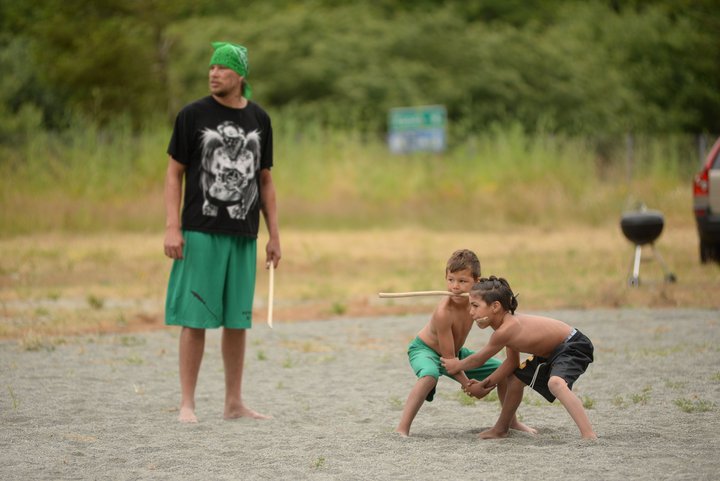 ###
When shelter in place hit in March, Rose Sylvia couldn't just stay home. Sure, she had a job that allowed her to telecommute and her son's school had shifted to distance learning. But Sylvia's home, tucked near the end of State Route 169 in one of the most rural areas of a rural region, didn't have internet or cellular service.

So instead of staying home isolated last spring to protect herself and others from COVID-19, Sylvia would regularly load her 9-year-old into the car and drive about 45 minutes down State Route 169, past Pecwan and Martins Ferry as the two-lane road followed the Klamath River, to the Yurok Tribal Office in Weitchpec. With the office mostly empty as the tribe ordered everyone who could to work from home, Sylvia and her son would set up a work space where he could do his distance learning and she could plug in as the tribe's human resources director.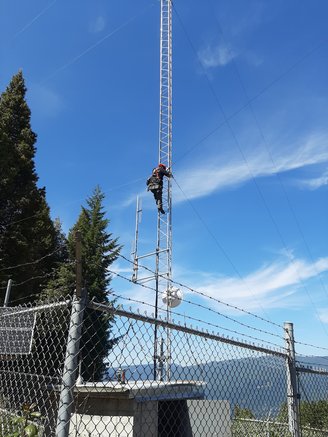 The same dance would have started anew this fall with Hoopa Elementary School having opted to begin the year with distance learning, but it didn't, thanks to a massive investment from the Yurok Tribe to bring high-speed internet service to Sylvia and hundreds of households that had been living far off the telecommunications grid. The project — undertaken with $2.1 million in federal CARES Act relief funding allocated by the Yurok Tribal Council — will also enhance emergency communications on the reservation and boost internet speeds for houses already receiving service through Yurok Connect, a tribe-owned wireless service provider.
With more than 6,300 members, the Yurok Tribe is one of California's largest but its roughly 85-mile reservation straddles a 40-mile stretch of the Klamath River. In addition to being sparsely populated, the reservation stretches over some of the most remote, forested lands in the state, which has caused private sector telecommunications companies to pass on bringing services to the area. That's why in 2013 the tribe launched Yurok Connect, which draws a wireless, over-water connection from Crescent City to Requa, from which the signal is sent through a six-tower network to bring internet services to the area. But the signal is weak — akin to dial-up, according to Jessica Engle, director of the tribe's information technology department — and dependent on line-of-sight from tower to tower, meaning it has become spotty as trees have grown taller over the past seven years.
Engle said the tribe had been looking for years at ways to make Yurok Connect's service both more reliable and faster but the project is dauntingly expensive, requiring physically extending the existing towers to make them taller and adding some new ones, as well as equipment upgrades on the towers and users' homes.
"We'd been working toward this goal for a while but when we get grants, they're not normally big enough to take on such a large project," Engle said.
But Engle and others knew the project was vital — a notion that was quickly reinforced when shelter-in-place became a reality back in March, instantly forcing tribal members to telecommute to work, distance learn for school and use video conferencing for medical appointments. Much of that was simply infeasible for large swaths of the tribe's membership.
"There are some areas on the reservation that don't have any communications whatsoever —students couldn't do distance learning and had to drive 30-plus minutes to get service," Engle said, adding that some tribal elders were also living without any reliable communication connection to the outside world.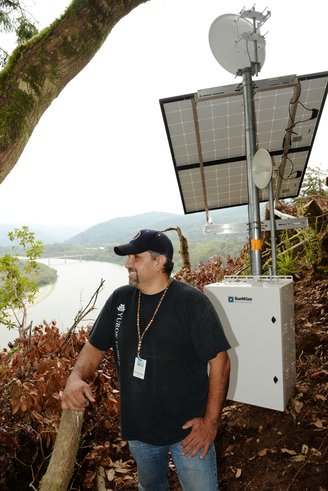 When the tribe got word it would be receiving funding through the federal stimulus bill, Engle said she and her department immediately pitched the tribal council to use it to make a significant investment in Yurok Connect. COVID-19, they said, had made getting tribal members connected to high-speed internet service imperative. The council agreed.
"The broadband project will considerably enhance emergency communications on the reservation for decades to come," Tribal Chair Joseph James said in a press release shortly after the council allocated the funding. "It will also create a wide range of additional benefits for tribal citizens, ranging from new economic opportunities to improved healthcare options. This is a game changer for the Yurok Tribe."
In addition to giving tribal members enhanced economic, education and healthcare opportunities, getting connected may also be a good way to keep them safe. The tribe has taken an aggressive approach to protecting members from COVID-19, and that's proven good policy as data indicates Native people are at far higher risk of both contracting the virus and suffering critical health impacts than their white counterparts.
A new report from the Centers for Disease Control and Prevention found that COVID cases have been far more prevalent among Native populations, which have seen 594 confirmed cases per 100,000 people versus just 169 cases per 100,000 people for white people. Locally, Native people have accounted for about 7 percent of cases in Humboldt County while making up an estimated 6.4 percent of the population, according to the U.S. Census.
But Native residents in Humboldt County also are more likely to have the underlying health conditions that greatly increase the risk of critical COVID-19 outcomes.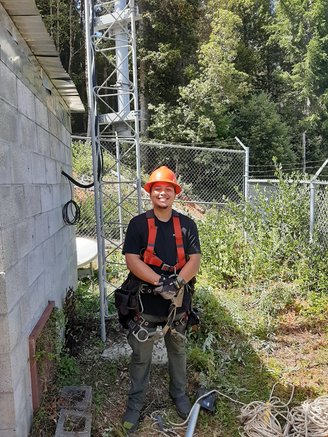 The latest county health assessment in 2018 highlights dramatic health disparities locally, noting that "Native Americans in Humboldt County will die an average of 12 years sooner than Caucasians." The report states that these disparities likely stem from "federal and local policies that governed the quality of life for Native Americans over the past 400 years" and were initially directed at their extermination through genocide, "outlawing of traditional and cultural practices, and removal from their homelands."
The report states diabetes-related death rates are two times higher for Native residents than the local population as a whole, with rates of cardiovascular disease more than doubled. And according to the Centers for Disease Control, COVID-19 patients with such underlying conditions are six times more likely to be hospitalized and 12 times more likely to die of the disease.
The Yurok Tribe realized early on protecting its members from the pandemic would take a multi-faceted approach.
"It was immediately apparent with the reservation closure and the pandemic that you want people to stay home," Engle said, adding she didn't expect anything less than the council's full support of efforts to allow tribal members to safely shelter in place while working, learning and staying connected.
Engle said the goal is to have the project complete by the end of the year, noting that in addition to constructing two new towers and raising the existing six, radios and access points need to be replaced with "carrier-grade" equipment to accommodate the higher speeds.
For Sylvia, who lives at the end of State Route 169 "in the boonies" near Wauteck Village, having broadband at home has been "huge." In addition to allowing her to work and her son to join video conferences with his class without leaving the safety of their home, she said it's just been nice to "kind of stay connected to the world." She said she's been watching the news, while her son has been playing online video games with friends and video conferencing with his cousins.
"You can see his little disposition change by having interactions with kids rather than just his parents," she said. "You just don't know how happy I am to have this service and to be able to do what I need to do without stressing out about leaving the house."
###
The Community Voices Coalition is a project funded by Humboldt Area Foundation and Wild Rivers Community Foundation to support local journalism. This story was produced by the North Coast Journal newsroom with full editorial independence and control.