The only local school bond on the ballot this year is Measure D, which would fund a number of rehabilitation and modernization projects at the South Bay Union School District in Eureka. The funds would benefit the district's two campuses and three schools — Pine Hill School, South Bay School and South Bay Charter School — which were built in the 1950s and 60s. A statement in favor of the measure claims that "many classrooms and school facilities at the South Bay Union School District are outdated and inadequate to provide children with the facilities they need to succeed."

If the measure is passed — which will require approval from 55% of voters — $5 million in bonds will be sold to fund several projects. An average of $312,000 would be raised annually at a rate of $30 per $100,000 of assessed property value per year.
Superintendent Gary Storts said in an email to the Outpost that the district's most pressing needs are "deferred maintenance." The district is looking to install new roofs and solar panels, replace old heating, ventilation and air conditioning systems, and to modernize classrooms, restrooms and the central kitchen.
Hopes to "improve student access to computers and modern technology" are also listed in the measure. The South Bay Union School District utilizes Chromebooks and iPads in the classroom daily, Storts said, but the passage of Measure D would help the district implement additional technological improvements. "Modern 21st Century improvements, including Smartboards, can be used to help transform students into [explorers] and teachers into guides," he wrote.
The measure also includes the construction of a new preschool and child care facility on the Pine Hill campus. "Early childhood education is critically important and should be equitable for families," Storts wrote. "The district desires to build a new preschool and child care facility in order to offer high-quality and affordable learning opportunities for 3-4-year-olds." The district, which hasn't offered preschool for several years, would introduce a new preschool service along with the building.
The measure promises that salaries will not dip into the funds, that money will be kept local, that annual performance audits will be conducted and that an Independent Citizens' Oversight Committee will be established.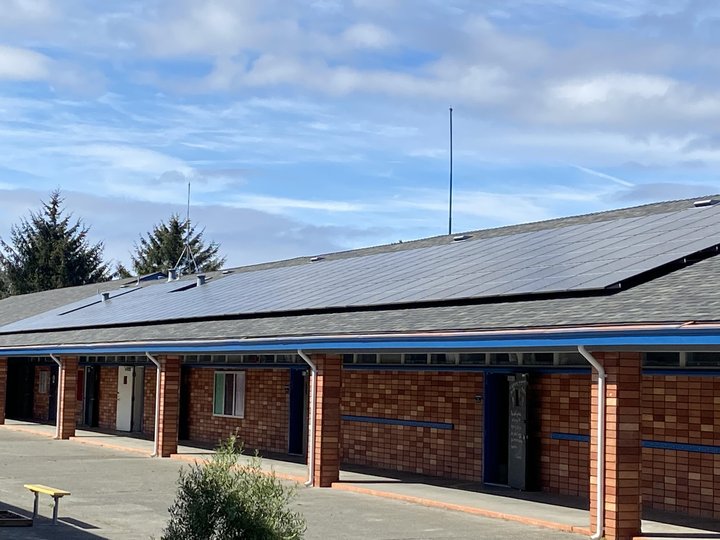 A similar bond of $4 million, Measure N, was passed in the district back in 2016. Those funds were used to remodel a parking lot, install solar panels and replace a section of roof at South Bay Elementary. Pine Hill School got new ceilings in some classrooms and new roofs on many buildings out of the deal.
The statement supporting Measure D was signed by five community members, including First District Supervisor Rex Bohn. No statement in opposition of Measure D was submitted to the County of Humboldt.