PREVIOUSLY: Hey, Look! Movie People Are Coming to Ferndale to Make a Movie!

###
When we reported on Thursday about Afterward, the new Terrence Howard-Aaron Eckhart movie that's about to be filmed in Ferndale, Humboldt-Del Norte Film Commissioner Cassandra Hesseltine was not yet authorized to talk about the production.
"I can blab now," she said on Friday afternoon.
She proceeded to fill us in on a few details about the production, including the safety protocols being implemented to protect the cast, crew and the local community from COVID-19.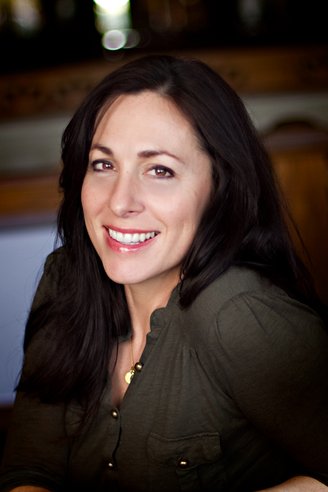 "They're shooting the whole thing in Humboldt County," an excited Hesseltine told us. As for the pandemic, she said that as both the film commissioner and a local resident, she's taking health and safety protocols very seriously.
The commission's funders, which include the counties of Humboldt and Del Norte, the cities of Arcata and Eureka as well as the Fortuna Chamber of Commerce and the Humboldt Lodging Alliance, have asked Hesseltine to resume courting Hollywood productions as a means of helping to resuscitate the foundering economy. "But they want me to do it safely," she said.
The State of California allowed the film and television industry to resume work in early June after the Industry-Wide Labor-Management Safety Committee Task Force issued a "white paper" that established safety protocols for all motion picture, television and streaming productions in the state.
Beyond that, Hesseltine said she approached the Humboldt County Public Health Branch and asked what measures should be taken to ensure that locals won't be impacted by the influx of a cast and crew, which consists of roughly 60-80 people.
Hesseltine said local public health officials asked for a number of provisions to ensure that the county's health care resources aren't taken up by the out-of-towners.
"All [film and TV] productions [filming in Humboldt] are made aware that if someone were to get sick, they might get told they can't get hospitalized in our local hospitals," Hesseltine said. "They could get medevaced to a place with more beds." In other words, if a member of the film's cast or crew happens to get sick in the midst of a local surge in cases, priority for resources such as hospital beds and ventilators will go to local residents.
Before traveling to Humboldt County, every member of the cast and crew must get test negative for COVID-19, Hesseltine said, and they will continue to be tested at least once a week. A four-person compliance team, including three registered nurses, has been hired to manage the health and safety of the production and ensure that everyone adheres to a code of conduct, which includes limiting interactions with locals.
That means any locals seeking selfies with Howard or Eckhart may be left wanting.
"On nights and weekends, we asked that [cast and crew members] don't engage with the locals," Hesseltine said. "We encouraged them to go to a rural beach, have Door Dash delivered [and] don't sit at restaurants."
Things will look different than a typical movie production on-set, too: No buffet table for craft services, for example. The crew will be divided into distinct work pods. "I'm at their production office right now," Hesseltine said during our phone conversation "They're all spread six feet apart, wearing masks, using sanitizer — following all the protocols. … It's like a NASA lab set."
She was clearly concerned about the community's perception of the production as well as the protocols themselves. "What we're really hoping is that people don't crash the film sets, don't try to find, touch or hug these people — because we need to keep that bubble," she said. "If you see Terrence Howard don't walk up to him!"
Crew members are still scouting locations, Hesseltine said, and the production is expected to last four weeks once it gets rolling later this month.