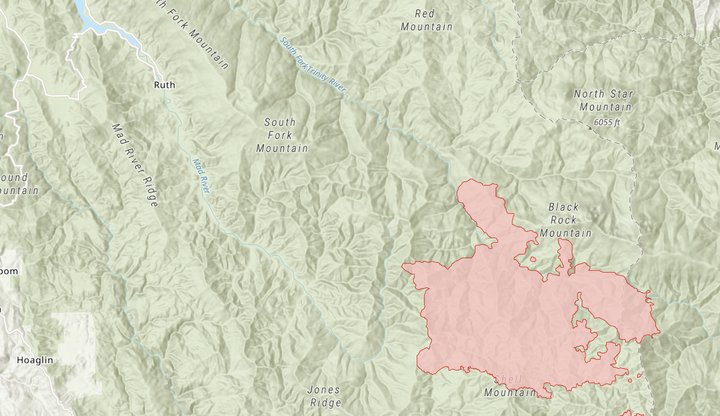 Trinity County Sheriff's Office release:
The Hopkins Fire which is the northwest part of the August Complex Fire is moving in a westerly direction. The community of Three Forks, in Ruth, CA, is under mandatory evacuations, including Horse Ridge Road to Travis Ranch Road.

Multiple Trinity County agencies to include Sheriff's Deputies, Marshals, and USFS Law Enforcement Officers are responding to the area to assist residents with evacuations. A temporary evacuation point has been established at Mad River High School located at 600 Van Duzen Road.

The Trinity County Office of Emergency Services is advising people to use Upper Mad River Road to Ruth and Mad River for evacuation.

For any questions please contact the T. C. Office of Emergency Services Manager, Ed Prestley at (530) 623-1116.