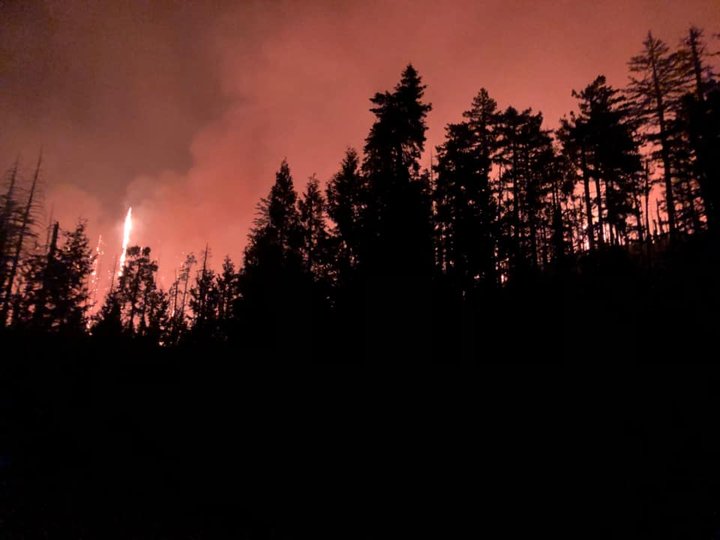 Highway 101 remains completely closed north of Willits as firefighters continue to battle the Oak Fire burning near the Brooktrails area of Mendocino County.

The #Oakfire runs through 1,000 acres of timber north of Willits, Monday afternoon. Some residences have been destroyed. https://t.co/rWDXLSrDyI @NorthBayNews pic.twitter.com/VJGMlv69nb

— Kent Porter (@kentphotos) September 8, 2020
Ukiah CHP Spokesperson Olegario Marin told the Outpost this morning that there are no simple detours in the area, and that drivers will need to take I-5 or Highway 1 to get around the wildfire.
"There's no estimated time for reopening," Marin said. "They're hoping for [a reopening] this afternoon. Some burned trees have fallen onto the highway and [firefighters] will have to clear the roadway and secure other trees before traffic can re-enter."
Calfire reported this morning that the Oak Fire is 863 acres in size and 5 percent contained.
In Humboldt County, the Red Salmon Complex exploded to nearly 48,000 acres last night, the Shasta-Trinity National Forest Service reports. A significant increase from yesterday's reported size of 39,000 acres.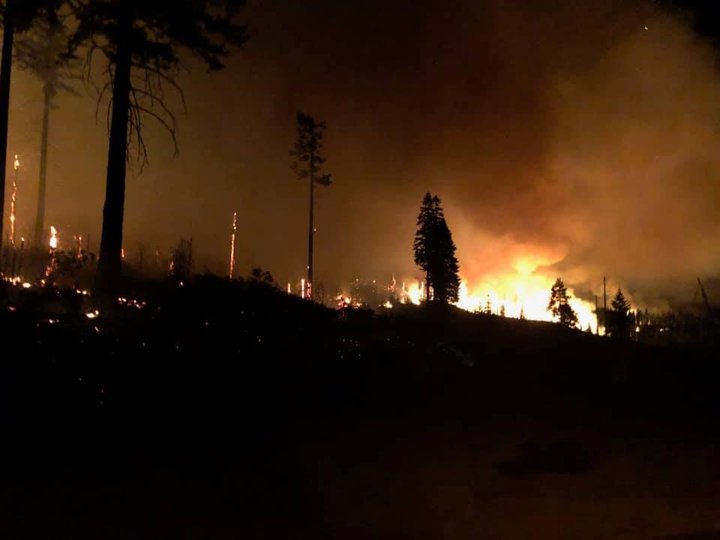 "A dry cold front moved into the area from the north and east, bringing the potential to produce critical fire weather conditions with an east wind over the fire area," the USNFS stated in this morning's fire update. "The expected winds did not materialize over the fire area last night. However, those winds are expected to increase throughout the day and remain a threat into Wednesday afternoon. A Red Flag Warning [went into] effect Monday night at 10 p.m. and has been extended until Wednesday at noon.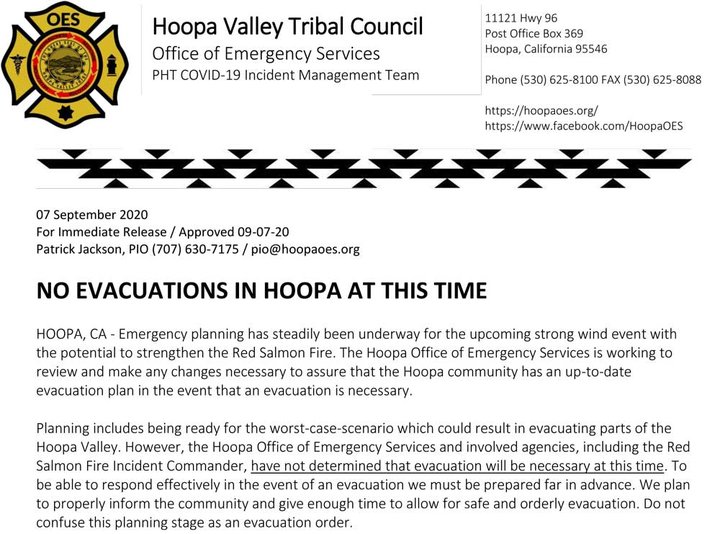 As of last night, Hoopa's Office of Emergency Services reported that there are no evacuation orders for the Hoopa area. Hoopa OES spokesperson Patrick Jackson told the Outpost this morning that any evacuation orders are still in the planning stages at this time.
Air quality is expected to be smoky for coastal communities today as heavy smoke blows westward.
The Red Salmon Complex is currently 20 percent contained.