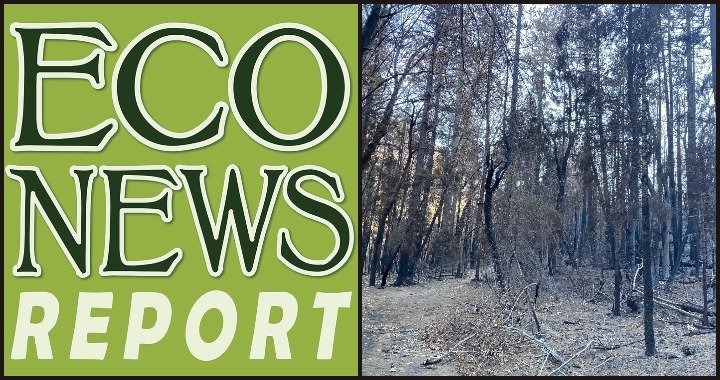 ###
Government hijinx are nothing new to seasoned environmentalists, but Six Rivers National Forest is taking this to a new level in the wake of the 2020 August Complex Fire. In December, claiming an "emergency" (although the fire was already extinguished), Six Rivers National Forest authorized a logging company to start falling timber in the forest without completing the required environmental analysis ahead of time. Fast forward to now, Six River National Forest is now attempting to bypass environmental review in the "Three Forks Project" by claiming that roadside logging is exempt from a federal requirement to study environmental impacts — this despite an EPIC victory at the Ninth Circuit Court of Appeals that found otherwise.
Longtime forest defender Kimberly Baker joins Gang Green to break down what Six Rivers National Forest is proposing and why this lawless logging should concern North Coast residents.
AUDIO:
"The EcoNews Report," April 10, 2021.
REQUIRED READING: