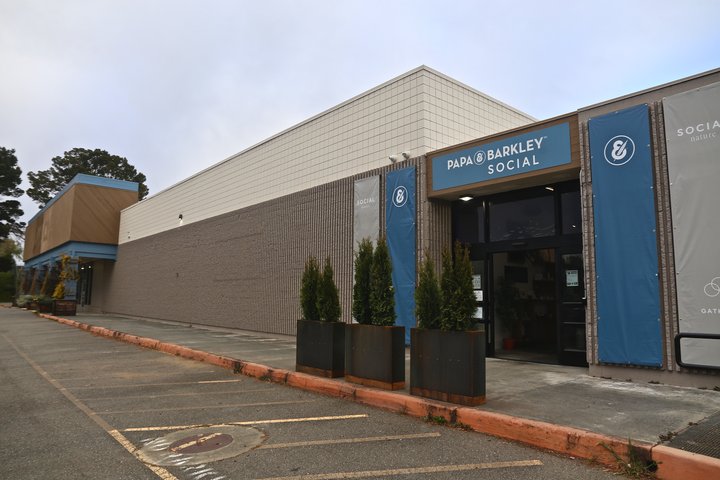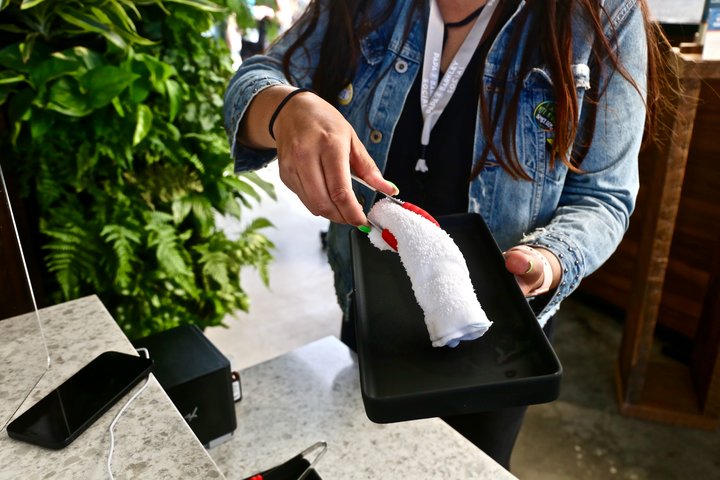 Would you care for a hot, moist towel? That was the first option guests were asked to wrestle with as they attended the soft opening of Papa and Barkley Social, the chic, new-concept cannabis consumption lounge, dispensary and spa located next to Papa and Barkley's manufacturing facility on Broadway in the space formerly occupied by the garden shop of Eureka's defunct Kmart. You, the loyal Forbes reader that you are, may have read about them recently.
Don't feel bad you missed out. The 4/20 event was invite-only and, as such, was attended mainly by city officials, business leaders and various other local mover/shaker types. There was excitement in the air as a few guests noted to LoCO that this was the first real event they'd attended since the onset of the pandemic. For their bravery, they were rewarded with the first dibs on touring the new fancy facilities. For the general public, you'll need to wait until May 6 to scope the scene.
LoCO was on hand for Tuesday's soft launch and snapped a few photos we hope will help illustrate some of what Papa and Barkley Social has to offer the emerging upscale weed consumer. Here's what we saw.