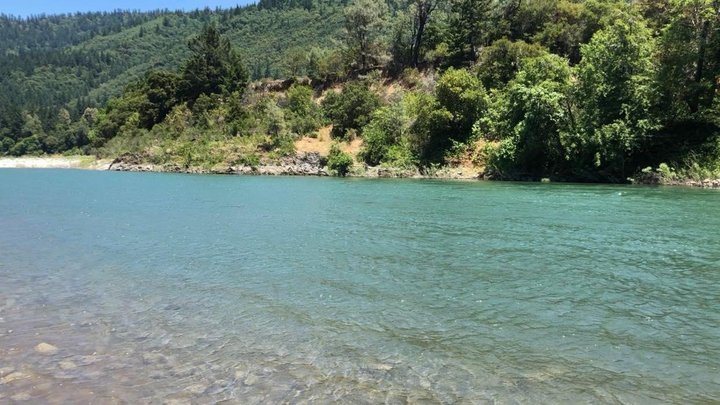 The largest water release of the season is scheduled to happen at the Lewiston Dam on Wednesday, bringing a surge of cold, treacherous water to the Trinity River.
The release is a response to the "Critically Dry" Water Year forecasted for the Trinity River by the California Department of Water Resources based on recorded natural flow volume at the Lewiston Dam, the Trinity River Restoration Program reports. These "restoration flows" are done to prevent the further decline of the river's salmon and steelhead populations.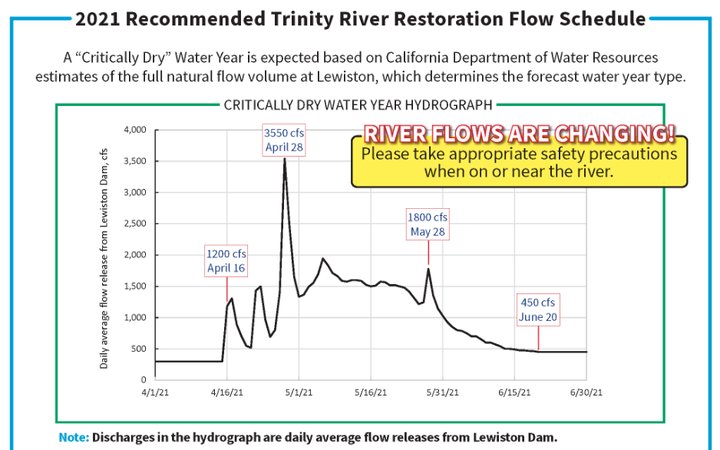 "The impacts of land use, dams and very low flows combined to push the river past its regenerative capacity," the Bureau of Reclamation said in reference to its Mid-Pacific Region, Trinity River Restoration Program in 2017. "By 1970, less than 10 years after the dams were completed, the extent of habitat alteration and decline in salmon and steelhead populations became obvious. Intent on reversing the decline, the U.S. Fish and Wildlife Service, Hoopa Valley Tribe and other agencies began studies that culminated in the Trinity River Flow Evaluation Study. Completed in June 1999, this study is the foundation of the Trinity River Restoration Program (TRRP) which is designed to restore the Trinity River and its populations of salmon, steelhead and other fish and wildlife by restoring the attributes that produce a healthy, functioning river system."
The Bureau of Reclamation urges the public to be extremely cautious around the river during dam releases, as these powerful, frigid currents have resulted in countless deaths.