PREVIOUSLY: 18-Year-Old Arrested For Attempted Murder After Allegedly Shooting at Indianola Man, Sheriff's Office Says
# # #
Arraignment was delayed today for a teen suspected of firing a gun at a man who had confronted him for being on his property.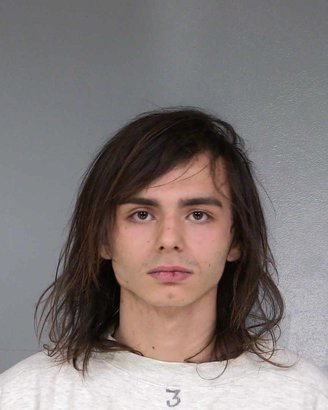 Gage James Sand, 18, was scheduled for arraignment this afternoon in front of Judge Larry Killoran, but the hearing was reset for Thursday at the request of Sand's potential attorney Heidi Wells, who said she wanted to speak with Sand before entering a plea to the charge.
Sand was booked on suspicion of attempted murder but has been charged with assault with a firearm. He was arrested April 1 in a mobile home near Indianola Cutoff, allegedly after firing at a 51-year-old man who had spotted a stranger on his nearby property and confronted him.
Wells, appearing via Zoom, told Sand she had been contacted by his mother "to help today in court."
"Is that OK with you?" she asked Sand, who appeared by video from the jail.
"Yes, Ma'am," Sand replied.
Killoran set Sand's bail at $165,000.
Deputy District Attorney Emily Norgaard was in court for the prosecution.