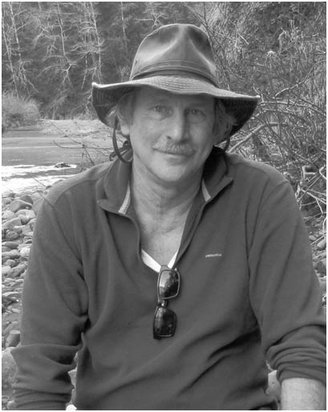 On the afternoon of February 6, 2021, after a brief illness, Mark breathed his last breath and moved on to his next adventure. Mark resided for several years in Arcata and Eureka. He eventually settled at the Crazy River Ranch in Blue Lake California where he was surrounded by loved ones and friends up until his passing at the young age of 66.

Mark was born January 27, 1955, to Merle Noyes and Mary Maxine Watkins, in Tacoma Washington. A country boy, he spent his youth playing sports and music, fishing, and enjoying the company of his cousins, nieces, and nephews. Mark attended Thomas Jefferson High School in Auburn, Washington, class of 1973, but not before ditching a portion of his senior year with his best friend to set out for a most memorable California adventure.
After High School, Mark learned the roofing trade and soon started his own company. Mark married Debra, his wife for 20 years, and continued to reside in Washington until moving to California in 1989. In 1994 he brought his roofing experience with him to Eureka and came under the employ of McMurray & Sons Roofing, first as a roofer, then a customer service representative until his retirement in 2018.
As with everything Mark did, he was "all in." He enjoyed his job, loved people, and provided service not only to his clients, but to the larger community even more so. Mark loved soccer and almost more than playing and watching sports, he liked teaching the game. Mark utilized those skills and assisted in coaching a local youth soccer team. Basketball was his next choice, so he set up a hoop outside his residence and invited the nearby kids to come and shoot while he gave them tips on how to play.
Mark's passion for singing and self-expression inspired him to organize and lead monthly soirees, providing friends and community a stage to perform on and gather in places including Merryman's Beach Clubhouse, Trinidad Town Hall and The Trinidad Art Center on Friday nights. Mark delighted in singing old Frank Sinatra and Johnny Cash hits to a very special audience at the Eureka Senior Center, where he would perform on Tuesday mornings, many times pairing up with local talent. Mark was also very proud to have performed in the Humboldt Light Opera's production of Thoroughly Modern Millie and The Fabulous Fifties.
Mark's life changed dramatically in 2016 when he was in an accident which he referred to as the "the event". He was humbled yet transformed by this experience. Touched by his own mortality, Mark realized he had a second chance at life, and so he purposefully chose to love it, live it to his fullest, and just as importantly to share it. If you are blessed to have known Mark, you know that he welcomed everybody with his big smile and boisterous laugh; his compassion as broad as his shoulders and his stature eclipsed by his deep capacity to love.
Mark is described as a mystic fisherman and nature lover, who found a peace while on the river in a drift boat. Always outdoors, Mark's latest adventures involved setting up camp on the edge of a river or lake with easy access to fish and launch his boat from. He declared it an "event" and invited as many people as he could to join him as he retreated for a week or two.
Mark had the spirit to mentor a younger generation of boys and men and was a long-time member of the Arcata Men's Group. He was dedicated to being a positive role model and facilitator by reflecting unto the world his true self, with integrity, honesty, and a genuine uncompromising love and compassion for self and others. Even as Mark struggled with his own health, he wanted to help lift up others, men and women, young and old. His counsel has left an unquestionable footprint felt throughout the community.
Mark loved life and although he left a little too soon, (he would say right on time), there is a part of him that remains with us all.
Mark was preceded in death by his three sisters Connie, Candy, and Claudia, and brother Merle. He leaves behind many nieces and nephews and countless friends and relatives throughout Northern California and Washington.
Mark's memorial was held at Camp Noyes on Crazy River Ranch, in Blue Lake on Sunday February 7, 2021 and was attended by a small circle of Mark's closest. Funeral arrangements were made at the Ayres Family Cremation in Eureka. His ashes are planned to be spread and rejoin with the waters of the great rivers that he loved so much. From the Earth, back to the Earth, and from the Earth again.
We long for your laugh, with deep respect buddy, Adios.
###
The obituary above was submitted on behalf of Mark Noyes' loved ones. The Lost Coast Outpost runs obituaries of Humboldt County residents at no charge. See guidelines here.