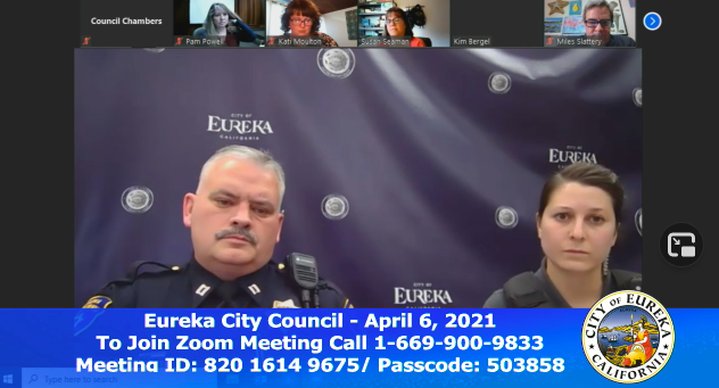 ###
During its Tuesday night meeting the Eureka City Council unanimously passed an updated animal ordinance, which the Eureka Police Animal Control department has been working on for years.

In addition to updating the types and number of pets residents can own and creating more specific rules for proper animal care, the ordinance now also — at the request of council — requires cats to be vaccinated for rabies.

Cats were one of the main focuses of the council's discussion, with several council members expressing concern over the lack of restrictions on cat ownership in Eureka. Unlike dogs, there is no requirement for cats to be licensed and during a public workshop held last month about the animal ordinance, some community members brought up concerns over the feral cat population and outdoor cats killing local songbirds.

"I think cats should be registered," Councilmember Scott Bauer said during Tuesday's meeting. "We're essentially releasing thousands of tiny, cute predators across the landscape with a lot of repercussions."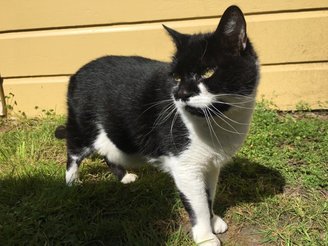 Eureka Animal Control Officer Celeste Villarreal and EPD Captain Brian Stephens explained to the council that, because of the large number of unlicensed cats in the city, it would be very difficult to impose a requirement for every cat to be licensed and that attempting to control the number of unregistered cats could result in an overburden on local shelters and the euthanization of many cats.

The updated ordinance does also address this issue a little with the "Cat Fancier" license section, Villarreal said, which requires owners of more than three cats to obtain a special license from the City. (The ordinance also requires a "Dog Fancier" license for owners of more than three dogs, and an "Exotic Animal Fancier" license for owners of more than 10 amphibians, reptiles or parrots.)
After some discussion the council agreed that the city could address some of the safety concerns surrounding the cat population by adding a section requiring that all cats be vaccinated for rabies.

Some council members also had concerns about the "fancier" licenses section that states an animal control officer may enter and inspect the owner's property at any time during normal business hours.

Captain Stephens explained that existing law would require the officer to request permission to enter the property and if the person refuses, the officer would need to obtain a warrant. Councilmember Kati Moulton requested a friendly amendment to the ordinance that added language clarifying this fact and the council unanimously approved.

At the suggestion of EPD Chief Steve Watson, the amendment will say something along the lines of "nothing in this section is intended to supersede existing Fourth Amendment or state law regarding search and seizure."
###