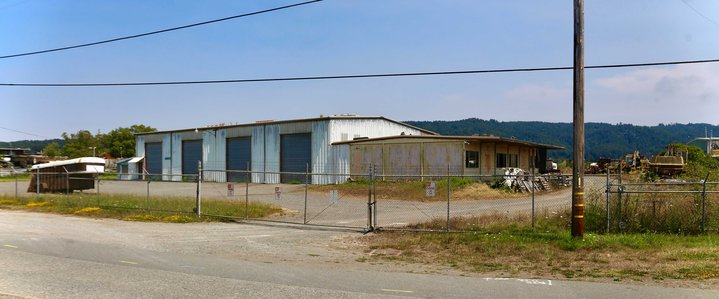 ###
PREVIOUSLY:
###
For the last several months, no recycling center in Humboldt County has been honoring the state's California Redemption Value, that extra five cents on bottles and cans that you're supposed to get back when you bring your beverage containers back.
The reasons for this are several — mostly the pandemic and a global collapse in scrap prices — but the effects have been huge. Not only is it near-impossible to redeem your empties, but many local stores have been paying a $100 per day fine to CalRecycle in lieu of offering their own redemption systems on site.
But all that could be changing soon, as an employee-owned, Crescent City-based business called Hambro has applied to set up a new recycling center on Arcata's South G Street.
Hambro's Randy Scott said that they've already leased land at 420 South G and filed for permits from Arcata and the California Coastal Commission, and barring any unforeseen setbacks a new Arcata dropoff center could be up and running in the next couple of months.
"As far as the operation itself — we can set that up pretty darned quick," Scott said.
Hambro operates a multitude of businesses out of its Crescent City headquarters, including recycling, garbage hauling, trucking, truck repair and soil amendment sales, and it's been handling Del Norte County garbage since the early 2000s.
Scott said that the global recycling glut has been difficult, but that the company has been able to weather it due to the company's dedicated, well-trained staff — who all have a stake in the company's financial success.
"Running efficient helps a lot," Scott said. "We have very, very good staff up here."
Hambro was well aware of Humboldt's recent recycling difficulties, Scott said. Many Humboldters have been driving their bottles and cans up to their Crescent City compound during the outage — something that he hopes will continue, at least until the Arcata facility comes online.
"A lot of folks have come up and seen us, and they can continue to come see us until we get up and running down there," Scott said.