Finally… play ball! This week Michaele salutes the Humboldt Crabs, who swung at the curve ball COVID threw at them and for a few games this shortened season managed to remind us a little bit of what normal Humboldt life used to be like as we again root, root, rooted for our hometown heroes. Bless those boys of summer!

Recently, your President of Positivity was lucky enough to meet and greet 17-year-old Crabs player Jack Nilsson, who came to Arcata all the way from Placer County to don the red and blue this season. Yes, yes. We know what you're really wondering: Who would win in a pushup contest between Jack and Michaele? There is one easy way to find out. You know what to do.

Anyway, thanks for enduring a weird season for our summer enjoyment, Crabbies! Ciao Bella!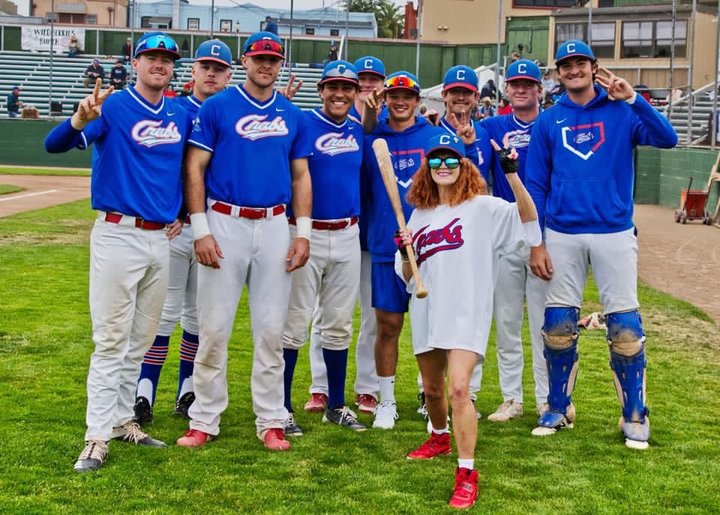 # # #
Perhaps You'd Like to Explore Previous Mondays With Michaele For Some Reason!