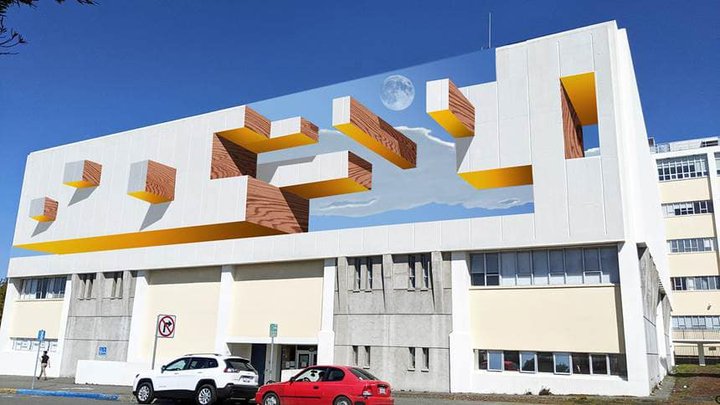 (AUDIO) Blake and Lucas are Holdin' Up
Back to bummer. This past week felt somewhat similar to the beginning of the pandemic — a grim sort of déjà vu. A wave of local event cancelations hit Humboldt as public officials and citizens attempted to wrap their brains around surging COVID case numbers. Here we go again!
But just like last summer, one annual event is proceeding since, by its nature, it doesn't require its participants or attendees to cluster together or be indoors at a time when social distancing is again recommended. The fourth annual Eureka Street Art Festival officially kicked off yesterday and some entries are already emerging from downtown walls. At a time when we could all use some cheer, Eureka has a colorful week in store.
Arguably this year's highest profile mural will grace the gargantuan I Street-facing wall of the Humboldt County Courthouse. And on this week's edition of Humboldt Holding Up — LoCO's always artsy, sometimes fartsy podcast — we speak with Blake Reagan and Lucas Thornton who plan to spend the week perched high in a lift painting to life a design that has already befuddled a county supervisor or two. Art, man! What even is it?! What is it for!?
Activate the audio player above or click on over to Apple Podcasts to hear Blake and Luke chat it up about murals with LoCO's Andrew Goff and Stephanie McGeary and be sure to scroll previous Humboldt Holding Up guests below.
Listen Local! Subscribe to Humboldt Holding Up on iTunes!