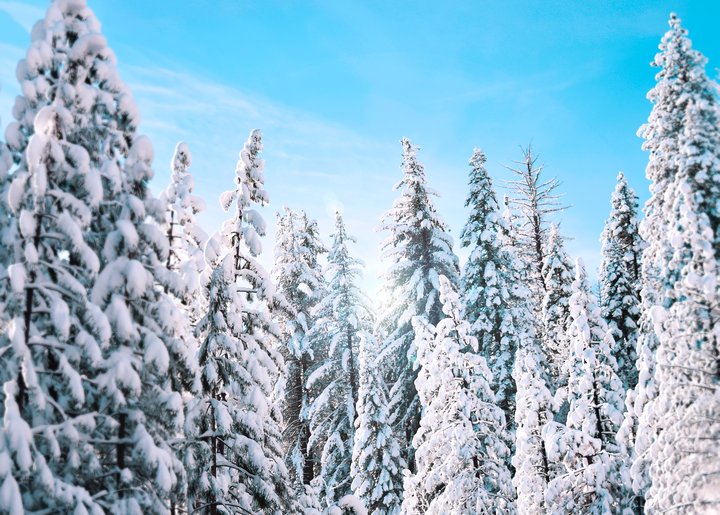 It's beginning to look a lot like, well, hazardous driving conditions! But also beautiful and seasonally festive SNOW, which is forecast to come fluttering down as low as 1,000 feet over the weekend with heavy snow and small hail likely impacting road conditions in and around Humboldt County.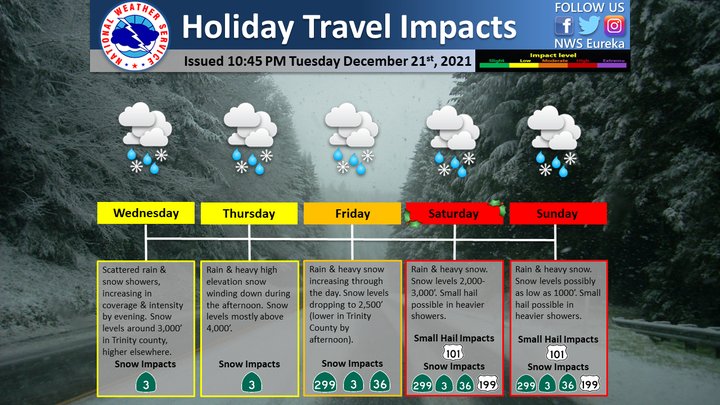 As outlined in the graphic above, snow and hail are projected to get progressively heavier and lower in the coming days. If you're traveling out of town on or after Christmas Day — particularly if you're headed east — you may want to bring chains. Snow and hail impacts are forecast for all major roads in and out of the county, including Highway 101 and State Routes 299 and 36.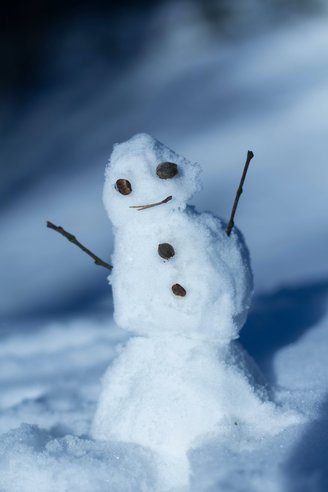 Looking for more detailed info? Here's a link to mountain pass-specific forecasts from the National Weather Service. Berry Summit, for example, is expected to see four to eight inches of snow accumulation on Christmas Day.
Highway 101 should offer a less treacherous drive, though rain and snow showers are likely along Ridgewood Summit, north of Ukiah, starting early Sunday morning.
Okay, warnings aside, maybe you're ready to embrace the snow! Bring on the family snowball fights, thermoses of hot chocolate and downhill tobogganing!
Now, we know that locals often like to head up Kneeland way, but we'd be remiss if we didn't remind you — as the Sheriff's Office has done repeatedly over the years — that them thar hills are private property, and trespassing is illegal, including at Kneeland Elementary School.
Might we suggest the U.S. Forest Service land up on Horse Mountain? Or perhaps Bald Hills Road north of Orick!
Whatever you do, stay safe out there, Humboldt. And happy holidays!