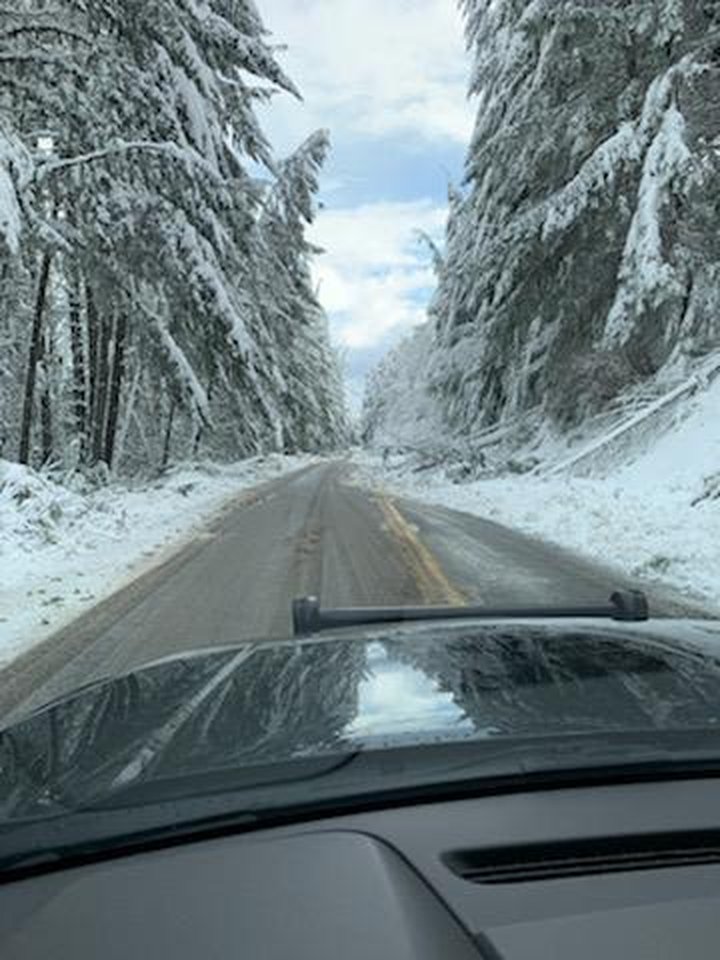 Some of you with family visiting from points east may need to plan some more group meals and activities because State Route 299 remains fully closed to traffic and will stay that way "for an unknown length of time," according to a press release from the California Highway Patrol.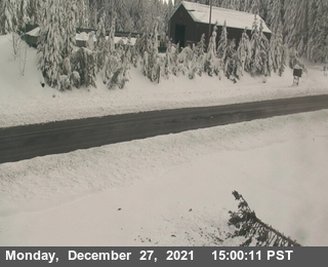 You can see why in that snow-packed image above, as well as the one to the right showing what Berry Summit looked like at 3 p.m. The weight of all that snowfall has wreaked some havoc, causing trees to collapse onto power lines which have fallen across roadways.
Since our morning status report, State Route 36 has reopened, though chains or snow tires are required east of Bridgeville.
State Route 96 remains fully closed as of this writing.
Highway 101 is open but, as per usual, you'll have to deal with some one-way controlled traffic between Klamath and Crescent City. Expect delays of up to half an hour.
And in all cases, if you can avoid going out on these roads, that's certainly safer.
Here's the press release from the California Highway Patrol:
Due to the recent snow storm, State Route 299 was closed from Mile Post Marker 8.00 to the intersection of State Route 299 and State Route 96 during the late evening hours of 12/26/2021. Aside from heavy snowfall in the roadway, the storm caused numerous trees to collapse which subsequently caused power lines to fall onto the roadway. The California Department of Transportation (DOT) and PG&E have worked around the clock in an effort to reopen the road but their efforts have been slowed by additional fallen trees.

Currently, the full closure of State Route 299 will remain in effect for an unknown length of time. Motorists seeking real-time updates can access DOT's quick map for roadway conditions at http://quickmap.dot.ca.gov/ or the Cal Trans District One Facebook Page.