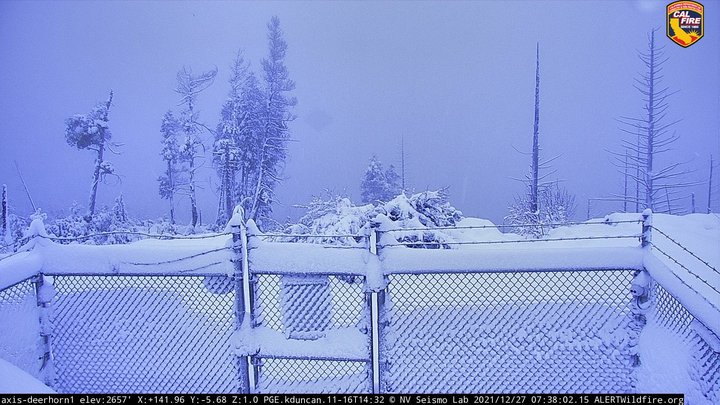 ###
The dustings of snow that have graced the hills of Humboldt County over the holiday finally got a little menacing last night!
As of this writing, Highway 299 is closed just east of Blue Lake for multiple reasons — deep snow, as well as trees fallen across the roadway at numerous spots.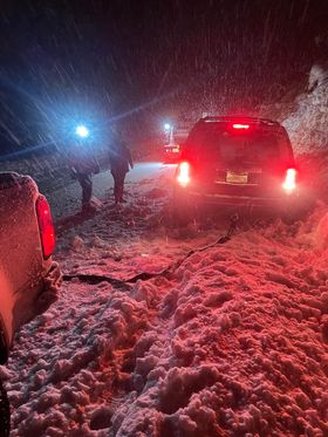 At about 11:30 p.m. last night, reader Ben Cleveland sent us the following message:
Crazy weather up 299, dozens of trees have fallen due to the heavy snow! Caltrans was busting ass trying to keep the road open, but even during openings we were coming up on trees fallen!
Caltrans is still busting ass, no doubt, but the road is no longer open.
Meanwhile, Highway 96 just north of Willow Creek and Highway 36 just east of Bridgeville are likewise closed as of this writing, because of debris in the roadway, including downed electrical lines in some cases.
No doubt the highways will open at some point, but the forecast this week calls for at least a couple more days of snowfall in the mountains, followed by a couple of days of rain and then, miracle of miracles, a sunny weekend to start the new year. Let's all stay safe and get there together.