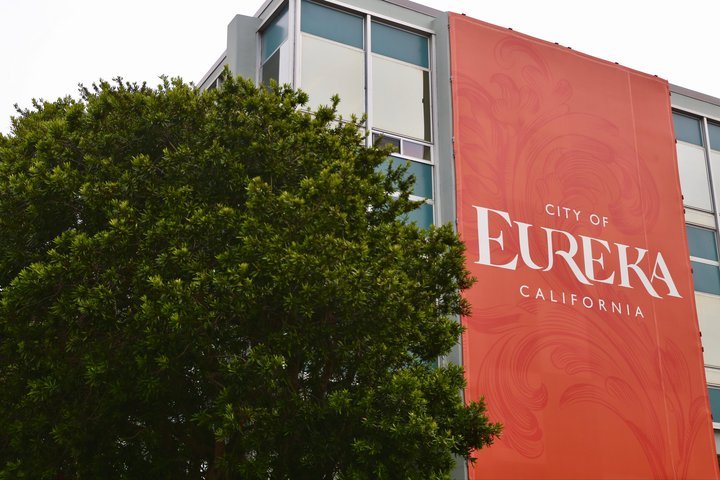 ###
It's Eureka City Council night! Let's take a look at what's on the agenda.
###
The City of Eureka has been looking to goose development on the town's waterfront for a long, long time, and with limited success. But as we told you a couple of months ago, the city has a new plan to get there. Local officials are looking to draft something called "the Waterfront Specific Plan," a big part of which would streamline permitting under the California Environmental Quality Act.
But first the city has to hire some consultants to do the public outreach, research the relevant laws and regulations and to draft the plan itself. A request for proposals was published earlier in the year, and two big out-of-town firms responded: Dudek and MIG. City staff reviewed and scored the proposals, and have picked Dudek as the clear favorite.
Why? From the staff report:
MIG's proposal included a major assumption that the Coastal Commission will certify the City's draft Land Use Plan (LUP) by early 2022; that assumption is unrealistic. When asked at the interview how removing the assumption would affect their proposal, it was clear MIG's approach was dependent on that assumption. Furthermore, they did not present a clear approach for adhering to their proposed budget and schedule.

Overall, Dudek's proposal and interview outshined MIG's as Dudek's project manager was engaged and enthusiastic, and had a solid plan for approaching the limited budget and invoicing strategy to comply with HCD grant funding expenditure deadlines. Dudek also had a unique outreach strategy with subconsultant Crowdbrite, and appeared to have more experience with the regulatory framework of the Coastal Zone and with projects of similar size and scope.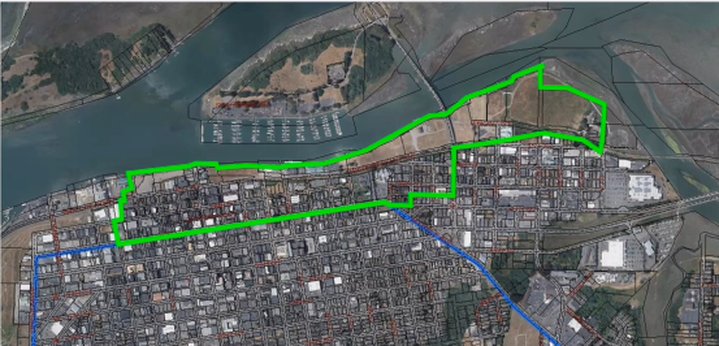 Gotta say, too, that the Dudek's pitch for their proposed project manager, who now works out of the company's Portland offices, was pretty strong. From the company's proposal:
Dudek's Project Manager, Rose Newberry, has spent countless hours on the waterfront as a former member of the Humboldt State's Women's Crew Team, and knows firsthand the recreational, retail, and industrial opportunities this area has to offer. She is likely the only prospective project manager who has attended Arts Alive, almost been run over by an oyster barge, and has a very specific Los Bagels order.
Dudek's pitch includes examples of similar planning work that it has undertaken for local agencies around the state, including in the San Diego area, in San Mateo, on Catalina Island and elsewhere. You can browse their proposal at this link, and also take a look at the Berkeley-based MIG's proposal at this link, if you like.
So the council will likely pick a contractor at this meeting, and it'll likely be Dudek. But are you still confused about what the city's Waterfront Specific Plan is meant to accomplish? Do check out Stephanie McGeary's write-up back in September. It'll fill you in.
###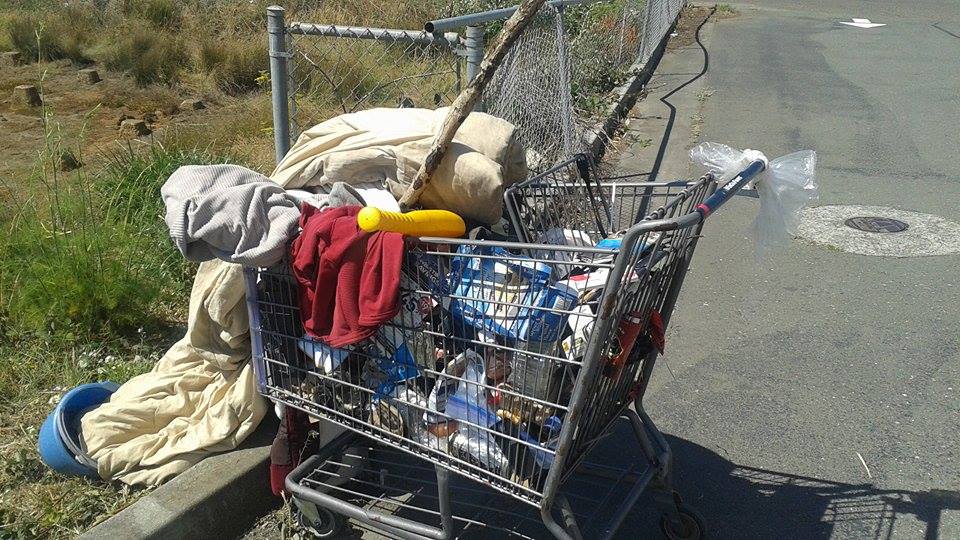 Back in 2014, the city passed an ordinance governing the collection and repatriation of shopping carts stolen from local grocery stores. It defined loose carts as a public nuisance and threat to public safety, required large retailers to develop a city-approved "Abandoned Cart Prevention Plan," and set up a system whereby city government would collect, catalog and store retrieved carts at the city's Corporation Yard for up to 30 days, during which the store could come collect them.
Well, that last part isn't working, apparently. Staff are asking the City Council to repeal the shopping cart ordinance and replace it with something that is less of a burden on staff operations.
In particular, and particularly since the pandemic, staff write, the stores aren't bothering to come collect the carts that various city agencies continue to gather up on a regular basis, and they're starting to pile up. From the staff report:
Before COVID, the retrieval of carts by businesses was sporadic at best. For many, it is logistically infeasible to collect carts since they have neither the personnel or equipment to collect and transport them. For others, it is not economically feasible. Even for the retailers that did collect carts, the retrieval was spotty and many of their carts ended up being disposed of.

During COVID, the rate of retrieval by retailers dropped precipitously. Whether this was due to staffing constraints, or the need to clean every cart prior to putting it back into service, the number of carts accumulating at the Corp Yard increased.

Many of the carts retrieved by the City are contaminated with blood, feces, and other hazardous materials. Since COVID, retailers have likely decided that retrieving and decontaminating carts simply isn't worth the time.
So, what's the solution? Well, the new ordinance the staff is asking for would allow city workers to take carts directly to the dump, and to get tough with retailers: The city would issue citations and fine retailers whose carts they come across, enough to cover the cost of cart disposal and also a "punitive" amount that would hypothetically make stores get more serious about keeping track of their carts.
Read the staff report and the text of the proposed new ordinance at these links.
###
City budgets, generally, rode out the pandemic very well, and Eureka is no exception. Revenues did not plunge, cash was not depleted … everything's going along just fine.
Now, the city – like a lot of other cities around the state, and private companies too – would like to give its employees a bonus for weathering the pandemic. In Eureka, every city worker was deemed to be an essential worker, and so they kept working throughout.
An item on tonight's consent calendar – meaning it's likely to pass without much discussion – budgets a little more than half a million dollars of general fund money to provide its employees with what it calls an "essential worker recognition stipend" for services rendered since the beginning of the pandemic:
When the pandemic started in March 2020, all City of Eureka staff were deemed essential in order to continue to provide vital public services and programs the City administers. In order to recognize our employees and their sacrifices during the pandemic, staff is recommending a one-time General Fund appropriation not to exceed $550,000. For full time current employees who worked during this timeframe, the amount per employee would not exceed $2,500. Current employees that worked between 1000 hours and full time during this timeframe, would receive a prorated portion of $2,500 based on the time worked. This would not include overtime or time where leave banks were used.
Read the full staff report here.
###
Odds and ends:
The council looks to finish up a few matters that have been on the last few agendas. Two of them are election-related: implementing redistricting and ranked-choiced voting. The final city ward maps have been pretty uncontroversial and ready-to-go for a while now, but state law requires four public hearings before adoption. This is the fourth. At the same time, all the wrinkles seem to have been ironed out of the city's implementation of Measure C, the ranked-choice voting referendum approved overwhelmingly at the polls earlier this year. They've altered the proposed system so that any ties, after all the rounds are counted, go to the candidate who receives the highest number of first-choice votes – a one-in-a-million scenario, but one that's nice to prepare for, I suppose.
The city's proposed ban of coal storage on city-owned property is probably likewise ready to go. The proposed ban, which was prompted by weird Midwestern interests making some kind of play to take over the old North Coast Railroad tracks to the Bay Area, originally allowed for an exception for "small" amounts of coal. The council thought it would be good to define, in statute, exactly what was meant by "small," and the revised version now does so: 25 pounds or less.
They're going to build a new restroom and snack shack at Highland Park, and Valley Pacific – the company that bought out Renner Petroleum a few years ago – wants to give the City $60,000, or $10,000 a year over the next six years, to help fund the new facility. In return, the company would get naming rights to the snack shack, and they'd like to name it "Valley Pacific Snack Shack." The council could agree to the deal tonight.
How will the city spend the $6.3 million it has received from the American Rescue Plan Act? Well, here's the staff's proposed budget, which they'll talk about tonight. It includes a lot of money for infrastructure upkeep – sewage system upgrades, road maintenance, fire station improvements, better broadband – but there are a couple of new items on there, too: A community compost facility and a new police substation in the old Coast Guard building at the foot of Commercial Street. (Full list here.)
As it does every year at about this time, the City Council will pick a new mayor pro-tem from among its ranks. It's mostly a ceremonial honor – the only thing the MPT does, really, is run the meetings when the actual mayor is absent.
Lastly but not last (actually first on the agenda, chronologically speaking) the City Council will recognize and thank outgoing Police Chief Steve Watson for his 16-odd years of service to to the city. Read the full proclamation here.
###
Full City Council agenda – including lots more stuff that we never even got around to! – can be found at this link. City Council meetings are still happening over Zoom. Here's the link if you want to join. It starts at 6 p.m.