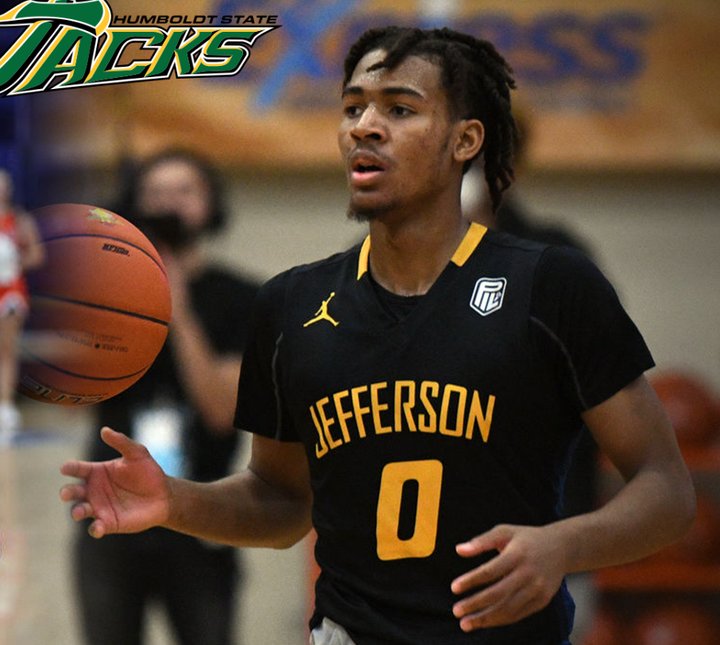 One of Humboldt State University's newest basketball recruits was announced as a nominee for the 2021 McDonald's All American Game today.

HSU Freshman Keshawn Hall is one of more than 700 young men and women to receive the honor.
Hard work pays off ⛹️🍔

Congratulations to the Class of 2021 Boys Nominees — tag the first player you see. pic.twitter.com/FUMajNfCGl

— McDonald's All American Games (@McDAAG) February 18, 2021
The McDonald's All-American Game is an annual all-star basketball game that features some of the best high school graduates in the U.S. and Canada. While this year's competition is canceled due to the ongoing COVID-19 pandemic, ESPN reports that 48 players from this list will still be selected for the final rosters and honored with a virtual celebration later this month.
Humboldt State Men's Basketball Coach Tae Norwood recruited Hall from Lake Oswego High School in Oregon last month, where he was a member of the National Honor Society. Before playing for Lake Oswego High, the 6-foot-1-inch point guard played for Cheyenne High School in Nevada, where he was named a First-Team Nevada 3A All-State player, Co-Most Valuable Player of the Nevada 3A All-Southern Region, and the Nevada 3A Sunset League's Most Valuable Player.
"KeShawn will provide added depth to the point guard position," Coach Norwood was quoted as saying in a statement about Hall's recruitment. "He is an exciting and fun player to watch. He is ultra-quick and fast with the ball and has the ability to make plays both in transition and in the half-court. KeShawn is selfless. He has a very good feel for the game and sees the floor extremely well. In its simplest form, he makes those around him better."
Hall is one of 16 athletes from the state of Oregon to be nominated for this year's All-American game.