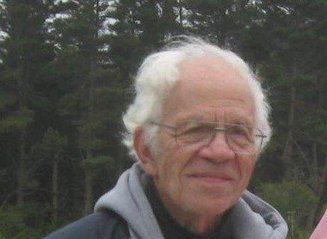 Leon Zlatkoff
Oct. 16, 1932 - Dec. 13, 2020
Leon Zlatkoff was born and raised on the "Westside" of Chicago on October 16, 1932, in a neighborhood of Jewish immigrants striving to make a better life for their families. At night the family studied hard to learn the English language and the ways of their new country wanting to become American citizens.
His mother, Lottie from the Ukraine, worked as a seamstress; his father Joe from Poland spent long hours in a men's store as a tailor; his younger brother Charles went on to become a respected artist and big brother Leon worked nights at the post office to earn his college degree from Roosevelt University in accounting, eventually having a long successful career as an IRS agent.
He was surrounded by his mother's large extended family with the Orthodox Jewish Synagogue serving as the center. He maintained lifelong friends with many of this childhood friends even after they migrated to Southern California to escape the harsh weather of Chicago. Leon's curiosity and love of adventure took him beyond Chicago to travels around the world, with many of his choice destinations being driven by his love of nature and curiosity of different people and cultures.
This same love of nature led to membership in the Sierra Club, where one night in 1975 he met his future wife, Margaret. They were married in September 10, 1978 and bought their first home in Los Angeles. After retiring, they moved to Humboldt County and surrounded themselves with nature.
His loving of gardening lead to his discovery of rhododendrons and they joined the Eureka Sequoia Garden Club and the Rhododendron Club. He became an award-winning gardener. And as anyone who knew Leon could tell you he really loved the potlucks and was never shy about being the first in line to enjoy a meal with people whose friendships he valued.
In April of 2019, Leon became moved by the teachings of the Bible and joined his wife in her long held faith as a Born Again Christian, something that gave him peace and brought a new depth to his marriage. He was an avid reader and for the 88 years he spent on this earth. He and Margaret will be forever grateful for the friendships and love of their fellow gardeners.
###
The obituary above was submitted on behalf of Leon Zlatkoff's loved ones. The Lost Coast Outpost runs obituaries of Humboldt County residents at no charge. See guidelines here.