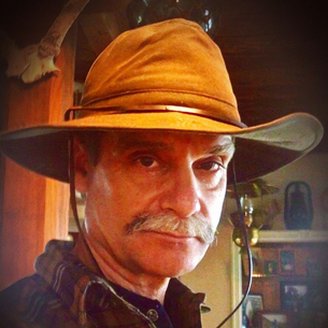 It is with heavy hearts that we announce the passing of an extraordinary man, Thomas Joseph Machi, Jr. Tom gained his wings on January 22, 2021 after a long battle with Ataxia.

A beloved father, grandfather, father-in-law, son, brother, cousin, uncle, and great-uncle, Tom was born October 14, 1957 in Garberville. He was a fifth generation Humboldt County resident who lived most of his life at his beloved Shelter Cove.
Tom's Humboldt County roots run deep. On his family history Tom had this to say: "Augustus Schumacher came to Garberville before there was a Garberville, in 1873. He had a son named Frank. Frank had a daughter named Gussie, she had a daughter named Marilyn. She has a son, that would be me, and I have a daughter, Lisa. She has a son named Wyatt. That is 140 years, six generations, who called and still call this place home." Tom was very proud of his pioneer family heritage. On his dad's side, his grandfather, Pop Machi, came to Shelter Cove in the 1920s followed by Pop's sons, Babe, Tony, and Mario. Except for WWII, the Machis have lived at Shelter Cove for the last 90 years.
Tom married Susan Wilson in 1985 and they soon became parents. In Tom's own words: "When Lisa was born I was 27 years old. Suddenly I had direction and purpose in my life like never before. She is the best thing that ever happened to me and I am sure her mother feels the same way…" Robb (Lisa's husband) has become my right-hand man and the son I never had. I couldn't be more proud of them…." His marriage ended in 2007.
Tom's niece Carrie McMahon observed, "One of the happiest days of Tom's life was the birth of his grandson Wyatt Lukas Cash Pleger. From that day on Tom would spend every day he could, day after day, adventuring around Shelter Cove with his grandson, teaching Wyatt all about what their little coastal land could provide and how his lineage moved through time like the streams from the mountains to the sea, to him. Family and ancestors were all built right into Wyatt's life, like it was part of Tom's plan."
Tom and his daughter Lisa had such a tight bond - the love they shared was something one could only hope for in a lifetime. They danced to their song Father and Daughter by Paul Simon at her wedding. Tom was the most devoted father and loved his daughter more than anything. From the day she was born, his love and devotion to her never wavered, and Lisa's love for him runs deeper than the greatest depths of the seas. Her Dad was and always will be her hero, her idol, her best friend, her guiding light, and her ship in the storm. She remained by his side until his very last breath.
In his short 63 years, Tom accomplished more than most. His talents were many and he could be described as a Renaissance Man (except for the dancing and singing part!). He was a horseman, hunter, camper par excellence, fisherman, master carpenter, boat builder, craftsman, draftsman, artist, gardener, and photographer. He played the banjo, guitar and harmonica. Tom was also an entrepreneur, a successful business owner, and a wonderful boss. He loved animals, the wild west, and the Lost Coast. He was the most loving father a daughter could ever ask for and a wonderful friend. Tom took pride in everything he did and loved. His love for family ran deep with his grandson Wyatt being his pride and joy.
Tom lived an extraordinary life though he would not have characterized it as such. He built his own home overlooking the Pacific Ocean from mostly salvaged wood and beams pulled from the beaches of Shelter Cove, he could tell you a story of each timber and board.
He was fascinated by "the old days" and recreated the experience of pack trips up the beach to Big Flat and beyond with horse and mule, taking friends and family along. Regular companions were Greg and Betsy Mullins, Nate Lewis, John Fitzgerald and his kids, his then-wife Sue and daughter Lisa, and, of course, his dog.
Tom put his carpentry skills to use after the Mosquito Fleet was formed and built his fishing boat "Cypress", a double-ended dory, from scratch. He laid it out in his dad's garage and assembled it piece by piece in the yard. The launch was a day of much celebration at the Cove.
He again used his carpentry skills when he joined the Fitzgerald Construction team with his dear friend John Fitzgerald, working alongside his buddy Don Sisk. They constructed more than thirty homes in the Cove working together for some 10 years. Tom's drawings of house plans are works of art.
Tom took the reins of the Shelter Cove General Store from his mom who started the business in 1984. His favorite saying was "If we don't have it, we have something that will work!". Tom also opened Shelter Cove Gifts & More Shop next to the General Store. Through Thomas Machi Holdings, LLC he renovated the Beachcomber Inn and provided several residential rentals to the community.
Tom can also be called a hero by more than his family and friends. He rescued a retired couple from their burning motorhome after its brakes failed coming down Shelter Cove Road, went off the roadway and flipped upside down near his home. To make matters worse it burst into flames. Tom, with his trusty Swiss Army Knife, cut through their seat belts as they hung upside down in the RV, dragged them out the window, and moved them to safety just as the flames began to engulf the RV. He was awarded a medal for his heroism.
Tom was preceded in death by his parents Marilyn Fay Machi (Swithenbank) and Thomas "Babe" Machi; his uncles Mario and Tony Machi, and Darrell, Barney, Des and Joe Swithenbank; and his grandparents Leo and Gussie Swithenbank. Tom is survived by his daughter Lisa Machi-Pleger (Robert) and his one and only grandson Wyatt; Lisa's mother Susan Machi; his sisters Sara and Betty Machi; his nieces and nephews Haley Klemm and John Klemm, Carrie McMahon (James), Jared Morris (Coral); and his great-niece and -nephews Shayla McMahon, Pakal Uribe, and Avery Morris. Tom is also survived by his many cousins who were very dear to him.
Donations can be made to the National Ataxia Foundation at https://ataxia.org/donate/
Services to honor Tom will be held when it is safe to do so. The family is hoping for early summer 2021.
###
The obituary above was submitted on behalf of Tom Machi's loved ones. The Lost Coast Outpost runs obituaries of Humboldt County residents at no charge. See guidelines here.