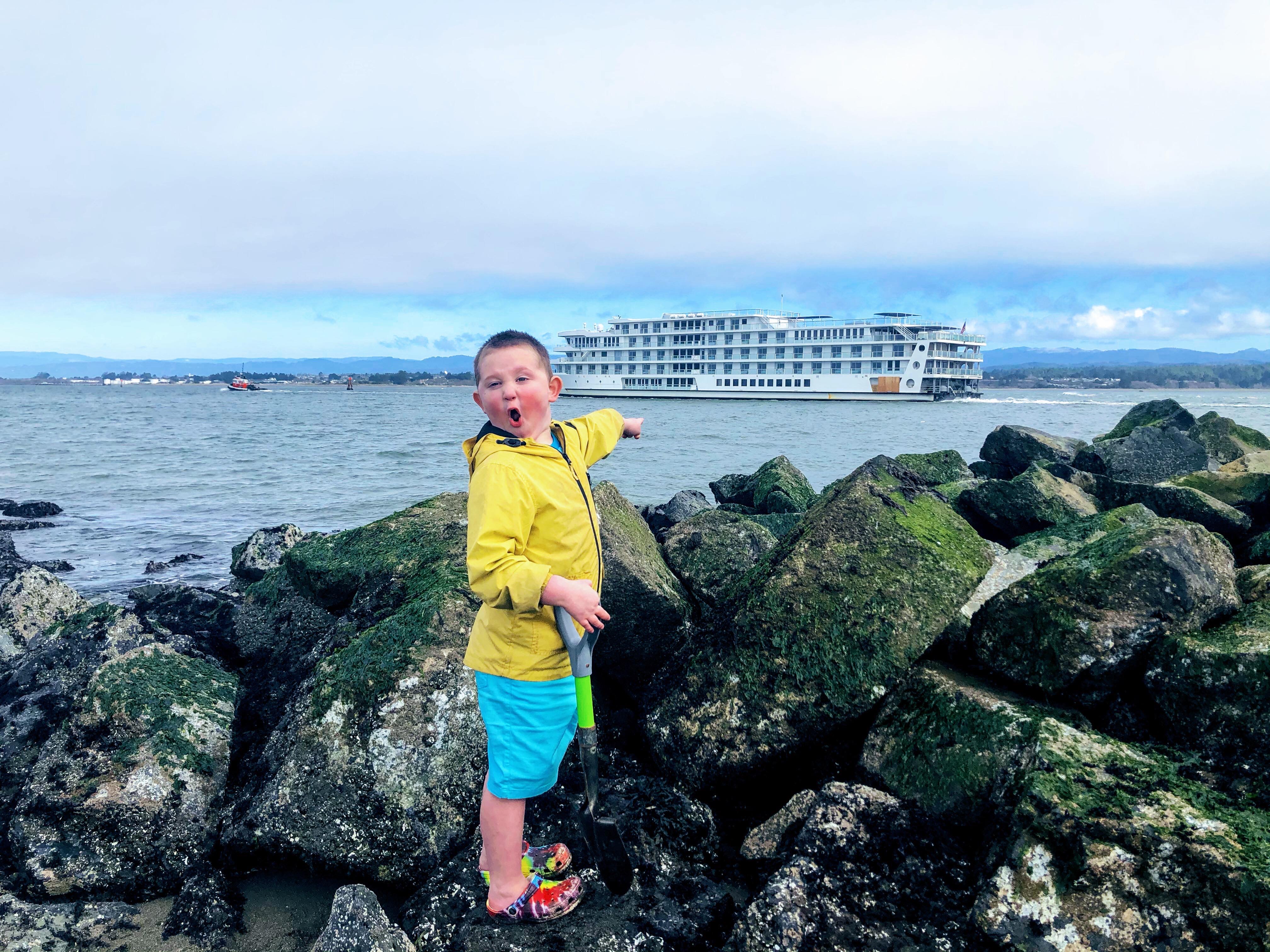 You may have noticed the 300-foot cruise ship that was docked in Humboldt Bay over the weekend. One child sure did.

Local mom Erin Martinez Sitterud sent the Outpost this photo of her son Nathan reacting to the American Harmony entering Humboldt Bay on Friday while he was celebrating his 6th birthday. Happy birthday, Nathan!
Humboldt Bay Harbor District Executive Director Larry Oetker told the Outpost that the passenger-less riverboat stopped off in Humboldt Bay for some quick repairs.
"My understanding is that they had a minor hydraulic issue and they came into port unassisted, entirely on their own power," Oetker said.
American Cruise Lines, which owns and operates the ship, told the Outpost that the American Harmony traveled all the way from Louisiana, passing through the Panama Canal before stopping in Humboldt County. The ship previously served as a cruise line on the Mississippi River and is on its way to Astoria, Oregon, where it will run cruises along the Columbia and Snake Rivers.
According to MarineTraffic.com, the ship left Humboldt Bay yesterday morning and is currently approaching Oregon's Cannon Beach area.
While the cruise industry has suffered due to the pandemic, Oetker said that three occupied cruise ships are scheduled to visit Humboldt County next year.
"It's been a tough year for cruise ships in Humboldt Bay and all over the world," Oetker said. "We do have three cruise ships for 2022. We hope the pandemic ends soon so we can get back to normal life."