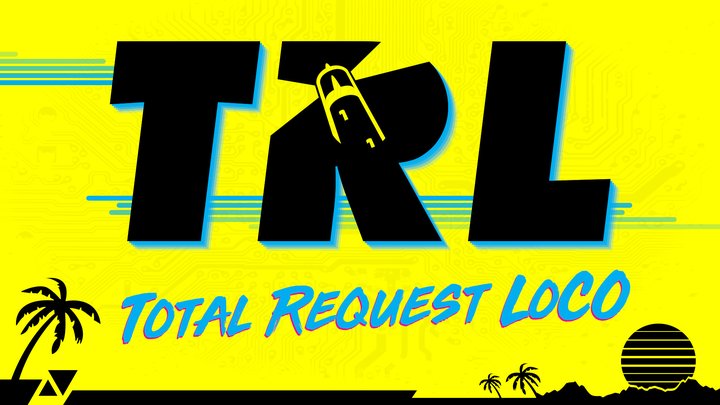 Wow. The Outpost is happy to announce that we received dozens of "Total Request LoCO" submissions in the last week. So far, Humboldters have sent in locally-filmed music videos, live performances, short films, book readings — even a cooking show.

Due to the overwhelming response, we're going to space these submissions out over a couple of weeks to ensure a steady supply of videos, but we promise to share them all. In the meantime, keep submitting. Other than a few reasonable guidelines (below), TRL submissions can be as creative as you want them to be. Make a how-to, share that old skate video, record a conversation with your 90-year-old grandma. Whatever.
To submit a locally-filmed video, upload it to YouTube and email the link to News@LostCoastOutpost.com with your name, maybe a brief description of your work and "TRL" in the subject line. Please do not submit videos containing any form of violence, racism, illegal activity, pornographic material, bullying or harassment. Also, no advertisements or duplicated submissions please.
Now enjoy this week's cavalcade of creatives:
"Jealous Sea" by Linda Faye Carson:
Carson says her live performance is a serenade to "the wild and scenic Smith River and some wild and scenic women."
(Warning: Sexually Suggestive Content) "A Legend in His Time" - A Film by Tim Rossi:
Rossi describes the film as a story about the trials and tribulations of local Arcata filmmaker Pete Gizz.

"A Very Undercovers Christmas Special" by The Undercovers:
"This year, instead of playing everyone's Christmas parties, we present you with an online Christmas Party," the local cover band said. "We have compiled a bunch of our favorite holiday themed songs and sketches for your viewing and listening pleasure."
"Removed From Paradise" by James Forrest:
"I started doing a sort of one man band thing last year, writing songs and making music and videos to go with them," Forrest said. "I also play drums in a couple bands locally but this solo stuff has been a good way to spend some quarantine time. Here's one from the middle of last year."
"Be My Sequencer" by Hudson Glover:
Hudson is a local artist based out of Eureka. "I am a regular performer at Richard's Goat, Outerspace, Synapsis, and the Sanctuary," Hudson said. "[I] could use any extra exposure to continue supporting myself through the pandemic."

(French onion soup) "2 Cooks in the Kitchen":
The aptly named Matthew and Kelly Cook share a cooking demo for their French onion soup.