Humboldt County staff received notice Tuesday morning that the California Department of General Services had suspended its CAL-Card purchasing account because the bill was more than 90 days overdue.
In a prepared statement, Auditor-Controller Karen Paz Dominguez took responsibility for the delay, which she attributed to a "breakdown" in her department, and she said the matter has since been dealt with.
However, a county spokesperson said this incident is just the latest in a pattern of overdue payments that threaten to cost the county millions of dollars.
"We appreciate the Auditor taking responsibility for this late payment and fees," Deputy County Administrative Officer Sean Quincey said in an email to the Outpost. "Unfortunately, this is not the only time this has happened. We are still working with the Auditor-Controller to close the prior fiscal year and submit the Cost Allocation Plan, both of which are overdue. These delays may end up costing the county more than $15.6 million in state and federal revenue for one year alone. We stand ready to work with the Auditor to accomplish each of these tasks as well."
More than 200 county employees carry CAL-Cards. These state-issued Visa cards are used by employees to purchase a wide variety of goods, including office supplies, electronics and, during the pandemic, personal protective equipment. The payments are covered by the state, which then bills participating local government agencies such as Humboldt County.
First District Supervisor Rex Bohn told the Outpost that he started getting concerned phone calls from employees Tuesday morning. Shortly thereafter, the county's purchasing personnel sent out an email to more than 200 county employees asking them not to use their CAL-Cards.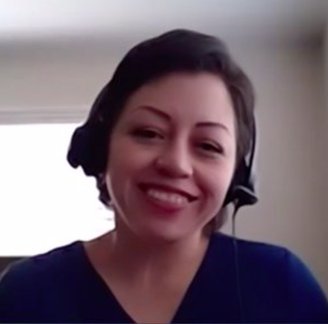 Reached by phone, Paz Dominguez said she couldn't go into details about the "breakdown" in her office because it was a personnel matter. In her statement, which is published below, the auditor-controller says her team rectified the issue over the phone and sent the overdue payment via FedEx on Tuesday.
Since taking office just over two years ago, Paz Dominguez has frequently clashed with other county leaders, including those in the County Administrative Office and on the Board of Supervisors. And she has regularly argued that her office has been understaffed.
The county recently granted her request for an outside attorney, on the county's dime, to represent her during an investigation into the county's fiscal management operations. And at last week's Board of Supervisors meeting, the board approved the hiring of two full-time accountants for her office.
Here's Paz Dominguez's full statement on the CAL-Card matter:

Yesterday, I learned that the County's CalCard account was temporarily suspended pending receipt of payment. Upon investigation, I determined that the breakdown occurred in my department. Regardless of how it happened, I am the department head and I am ultimately responsible for this breakdown.

My team called the bank yesterday and rectified the issue. We were able to issue an immediate payment and deliver it overnight via FedEx delivery. We spoke to the bank today and they confirmed their receipt of the payment. We received their assurance that the CalCard account's temporary suspension would be lifted immediately upon their processing of our payment and we anticipate that the account will be on good terms by tomorrow, January 21st.

As payment for services using the CalCard is prohibited by County policy, no service vendors were affected by this temporary suspension. Any purchase of goods over $3,000 using the CalCard is also prohibited by County policy so we don't anticipate any impacts to any mass purchase of goods.

Though this suspension will last for less than 72 hours, it has caused inconvenience to some users of the CalCard whose transactions were either put on hold or not processed. I am personally aware of only 1 user who experienced this but there may be more who have not communicated with my department.

To all users of the CalCard, I sincerely apologize for the confusion and inconvenience this caused. I am sure that this was not something you needed at a time like this. Please rest assured knowing that my department has addressed this situation and that we will mitigate the risk of it happening again.

To the public of Humboldt County, I sincerely apologize for this breakdown in operations. We are committed to providing services to the best of our abilities and to the standards expected for your County government. Regrettably, we fell short of this commitment and will continue to improve.

As I am fully responsible for this oversight, I will be paying any late fees that may result from this out of my own pocket. This is not a cost for the public to bear.

I look forward to improved operations in 2021 and wish you all well.

Thank you,

Karen Paz Domínguez
Auditor-Controller