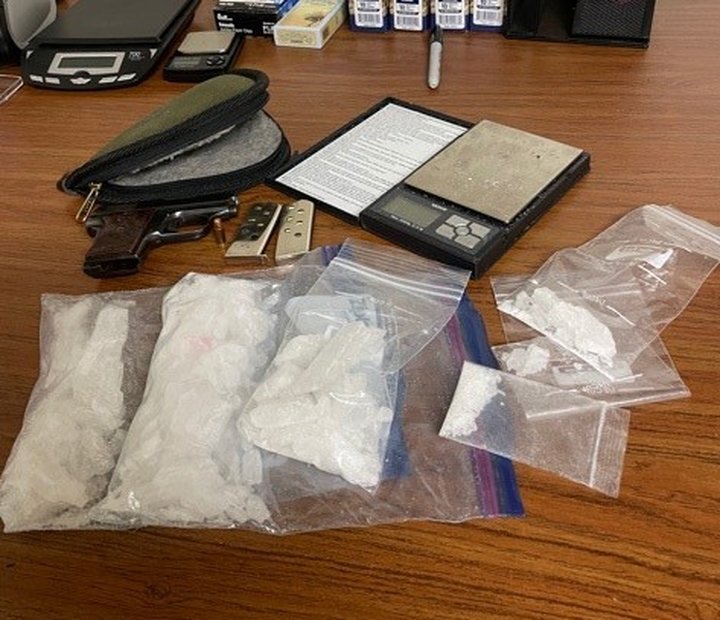 ###
From the Eureka Police Department:

On January 20, 2021, at about 1:45 p.m., detectives with the Eureka Police Department's Problem Oriented Policing team (POP), served a search warrant for narcotics and firearms on 40-year-old Brian Patrick Berquist of Eureka.

Berquist was driving his vehicle near the 3500 block of Union Street when he was stopped and detained by detectives. Inside his vehicle, detectives located a loaded pistol and a half pound of methamphetamine.

Detectives then served search warrants at two residences that Berquist associates with, one on the 300 block of Highland Avenue and one on the 2700 block of E Street. During these searches, detectives located an additional 17 grams of methamphetamine.

Berquist was booked into the Humboldt County Correctional Facility for possession of methamphetamine for sales, transportation of methamphetamine for sales, and possession of a loaded firearm while in possession of a controlled substance.

Anyone with information on ongoing drug or nuisance issues in the City limits of Eureka is asked to contact the EPD POP team at (707) 441-4073.