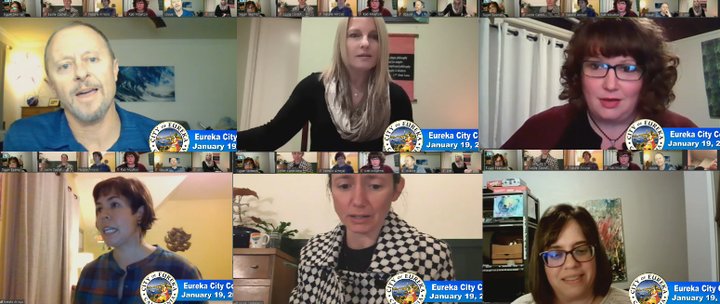 ###

The Humboldt Area Center for Harm Reduction (HACHR) will again be allowed to provide needle exchange services in Eureka, after the City Council voted on Tuesday to allow the controversial nonprofit to operate a mobile syringe exchange program (SEP) in the city during the COVID-19 pandemic.

The council's decision follows multiple meetings and countless hours of deliberation surrounding HACHR and syringe exchange programs. Last month the council temporarily banned SEPs entirely and, at the most recent meeting, the council adopted an emergency resolution allowing mobile SEPs during the pandemic. Like with some of those previous discussions, the council members did not see eye to eye and the vote to approve HACHR's plan was 3-2, with Councilmembers Kim Bergel and Scott Bauer dissenting.

Most of the council's disagreement surrounded the language used in HACHR's proposal, which disparaged some of the council's requirements for mobile SEPs, including that they adhere to a strict one-for-one exchange.

"HACHR will abide by a one-for-one exchange rate, with the understanding that this is implemented for the purpose of 'optics' and community relations, since there is no scientific proof that this measure reduces syringe litter," HACHR Executive Director Lasara Firefox Allen read from the proposal during the meeting.

Allen then explained why the organization chose to include this language, saying that they had consulted with other agencies and experts and that, because it is a "precedence-setting document" that it was important for HACHR to note its reasons for dissent.

Both Bergel and Bauer felt that the language in the proposal was unnecessary. "To fill an operations plan with commentary is very disappointing to me," Bauer said.
Like in several recent meetings, Bergel expressed that she no longer had any interest in working with HACHR, saying that the organization's attitude has been unprofessional.

"I do not support this plan and as a city I think we can do better with partnerships," Bergel said during the meeting. "… If you want to work together and collaborate then you don't pick every little thing apart. We are not 16 in high school. We are grown-ups and this is not the way to do business. I think that, once again, the attitude is 'we are entitled and we'll do what we want and get what we want.' And that ship has sailed, at least for me. "

Though many of the councilmembers shared a distaste for the commentary in HACHR's proposal, councilmembers Natalie Arroyo, Leslie Castellano and Katie Moulton felt that the plan did adhere to the city's requirements and that Eureka needs more syringe services during the pandemic. "I would support anything to address that, and this proposal meets all the requirements," Councilmember Moulton said.

City Attorney Bob Black recommended that the council request the dissenting language be removed from the proposal and that the word "interim" be added to clarify that this would be a temporary SEP plan. The council can come back and revoke the approval at any time, Black added, if the council feels that the program is not working out.

There was also a lot of discussion surrounding the proposed locations of the mobile exchange, with city staff identifying two of HACHR's proposed locations as not suitable, due to nearby environmentally sensitive habitats. Allen said that HACHR was completely open to changing locations, and agreed to have those spots removed from the proposal.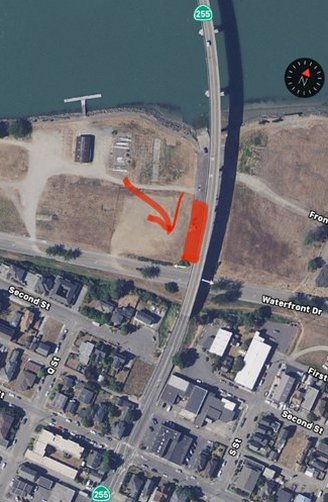 Ultimately, the council approved three locations for HACHR to operate the mobile SEP: under the Samoa Bridge, the north end of the Bayshore Mall parking lot and a parking lot on A Street near the St. Vincent De Paul free meal. The third location will require written permission from the property owner.

Some councilmembers and community members in attendance also expressed concern over the cleanup process and, at the request of Councilmember Bergel, HACHR and city staff will do a walk-through of each site to identify what portion of the surrounding area HACHR staff will be responsible for cleaning up. Bergel also made a separate motion — which the council unanimously passed — requiring HACHR be responsible for cleaning up any waste related to drug paraphernalia, including cookers, alcohol wipes and needle caps.

HACHR will also need to go through some additional steps in the approval process before it can begin operating the program, including providing proof of auto insurance, liability insurance and workers' compensation insurance. Once operational, HACHR's mobile outreach vehicle will also provide other harm reduction services including smoking kits and overdose prevention supplies.

Councilmember Arroyo wanted to remind the community members who are invested in this topic that the council's decision is temporary and the council will continue to work toward drafting a more permanent ordinance governing syringe services in the city.

"I really do look forward to having a more robust resolution that includes all of your concerns and I see this as an interim measure only and I also look forward to seeing any other proposals that might come forward," Arroyo said.
###