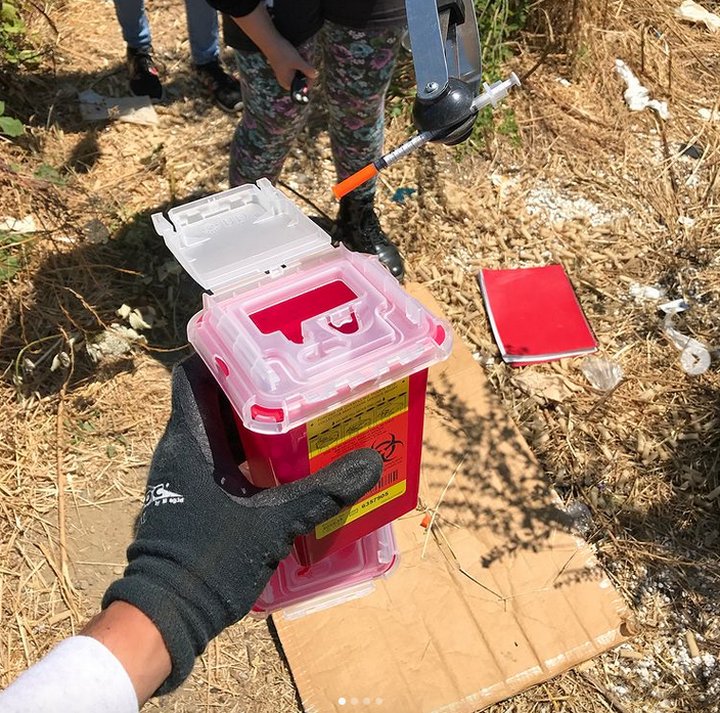 If you like Eureka and want to help it look a little nicer, the Humboldt Area Center for Harm Reduction (HACHR) invites you to grab a trash bag, put on some gloves and join the staff for a community cleanup event on Saturday, Jan. 30.

Volunteers will meet at 11 a.m. in the HACHR parking lot — 1522 Third Street, Eureka — and break into groups to spread out and focus on different parts of the neighborhood. HACHR Executive Director Lasara Firefox Allen told the Outpost that the cleanup will cover the area roughly between the Humboldt County Library, Target, the Northbound 101 and the Waterfront.

Hot drinks and snacks will be provided to volunteers, as well as trash grabbers, sharps containers (for syringes) and garbage bags, Allen said. Volunteers are asked to provide their own work gloves and masks and to please follow all COVID safety protocols, including remaining masked and staying at least six feet away from anyone not in your "pod." Allen added that the event will take place rain or shine, so be sure to dress accordingly.

HACHR's syringe exchange program — which is not currently operating in Eureka — has been the focus of many recent Eureka City Council meetings and on Tuesday the council approved the nonprofit's plan for a mobile syringe exchange. Allen said that HACHR is working with the city on some of the particulars, but they are hopeful that the mobile outreach vehicle will be operational in a couple of weeks or so. In the meantime, HACHR continues to offer syringe services outside of Eureka, and its many other harm reduction services — including free food, clothing, overdose prevention supplies and guidance to medicated treatment — at its Third Street location.

HACHR also has a designated "community cleanup liaison," Allen added, who will respond to calls for syringe cleanup. If you find any syringes, you can call HACHR during business hours and they will come get them and dispose of them safely. HACHR can also provide you with a sharps container to keep on hand.

As for Saturday's cleanup, volunteers will focus on picking up all garbage, not just syringes. And Allen hopes the event will also serve as an opportunity for participants to connect with other community members and HACHR employees.

"We're definitely excited to see folks there and to have an opportunity to build some sense of community," Allen told the Outpost. "It should create a starting point for better relationships."