Ayers' championship match.
A seventh grader from the Myers Flat area earned one of the top honors at the Rocky Mountain Nationals wrestling tournament in Las Vegas on Saturday.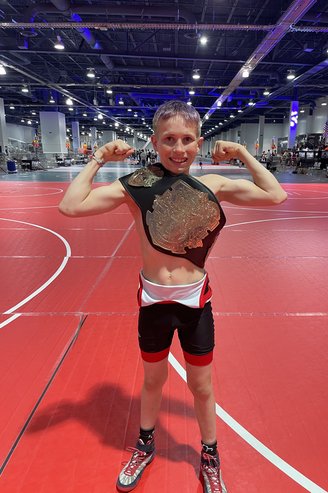 Thirteen-year-old Aidan Ayers was named the "Rookie of the Year" at the event after winning his divisional championship match.
The "Rookie of the Year" award is given to the wrestler with the most wins of all competitors with two years or less of experience. After competing in 14 tournaments this year, Ayers finished the season with an impressive 50-2 record.
The young wrestler's father Bruce Ayers told the Outpost that Saturday's competition was one of the toughest youth tournaments in the nation.
"He attends practice [in Arcata] (2 hours and 20 minutes round trip) three days a week, lifts weights four days a week and runs for 30 minutes a day five days a week," father Bruce Ayers said. "He has scarified more than most adults would — much less any child — to achieve this goal."
Aidan Ayers trains with renowned local MMA pro Cass Bell at the institute of combat, where Ayers and Bell's 12-year-old son Kaidan Bell work together as training partners.
"Kaidan took him under his wing and started teaching/training with him," Cass Bell said. "They became best friends from the beginning."
After shutting down his gym for months due to COVID-19, Bell said that Ayers only received a few months of training this year. Despite the restrictions, Ayers became the first wrestler from Humboldt County to achieve "Rookie of the Year" honors.
"To win 'Rookie of the Year' is a huge accomplishment," Bell said. "It took a lot of dedication and sacrifices with the team and his parents."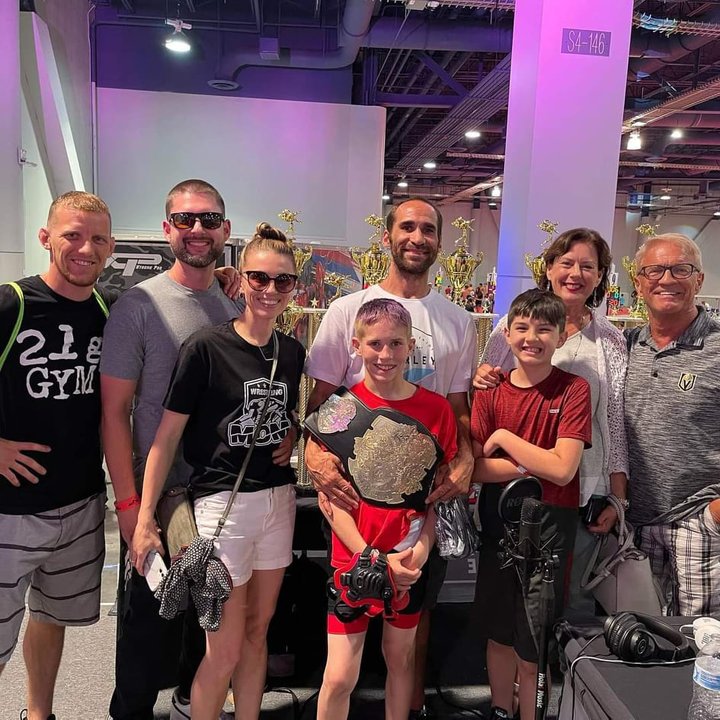 Ayers' championship match, embedded at the top of this story, had an emotional ending. After all of his hard work, he was visibly brought to tears by the win and ran over to hug his coaches before thanking his opponent.
"Being from Southern Humboldt, where resources and opportunity are scarce, I feel like this is one of the great triumphs I've seen a child complete here," Bruce Ayers said.