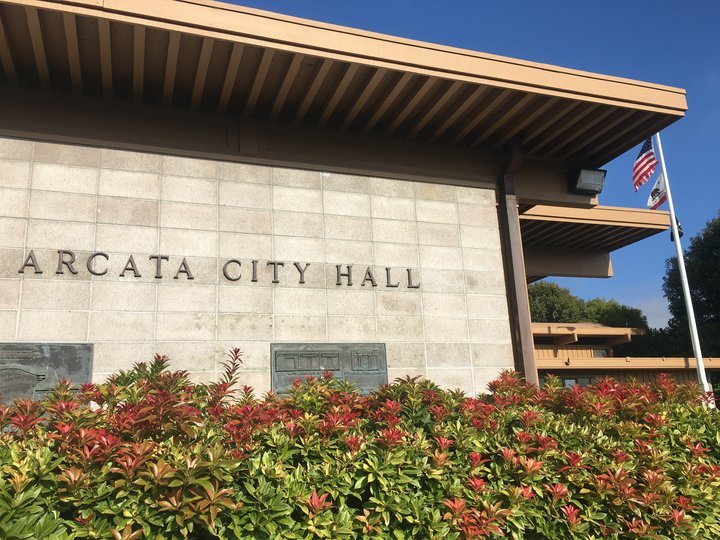 PREVIOUSLY:
###
It's getting down to the wire! Monday, July 19, 5 p.m. is the absolute drop-dead deadline for those Arcata citizens who would like to be considered to fill out the remainder of Mayor Sofia Pereira's term on the City Council.
Still interested? Application packets are available at City Hall, but you're gonna have to bust ass. One of the requirements is that you need to submit valid signatures of support from verified registered Arcata voters, and it ain't as easy as you think. (Anyway, City Hall can tell you all about it … or you can click this link to find out more.)
Kayla Johnson, an administrative assistant with the city, told the Outpost earlier this afternoon that a whole slew of people have started the process and may or may not finish it before deadline. Three people, have already qualified. They are: former Councilmember Paul Pitino (!), who was defeated in the last city council election; Kimberley White, a member of the city's Planning Commission; and Meredith Matthews, a member of the board of directors of the Arcata Chamber of Commerce.
Apart from those three, a whopping 14 people have officially taken interest in the appointment. Among them: former councilmembers Mark Wheetley and Elizabeth Conner, HSU business professor Humnath Panta, reggae DJ Robin Adina Loewensohn and more. Here's the full list:
QUALIFIED:
Kimberley White

Paul Pitino
Meredith Matthews
APPLICATION RETURNED, NOT YET QUALIFIED:
TAKEN OUT PAPERS:
Elizabeth Conner
Patricia Lai
Robin (Adina) Loewinsohn
Humnath Panta
Matthew Dodd
Mark Wheetley
Clay Adams
Edward Harvey
Katelyn Bourne
Which of these people (and which others) will end up officially in contention for the seat? We should know by Wednesday at the latest.
And one week after that — Wednesday, July 28 — there'll be a special meeting in council chambers to put questions to those officially qualified candidates. What would you ask a potential member of the Arcata City Council? The city would like to know! See below.
###
Press release from the City of Arcata:
The Arcata City Council will be appointing a replacement for Sofia Pereira, who stepped down from her seat on the Council to take on a new role as Humboldt County's Director of Public Health.


An Arcata City Council Candidate Forum will be held on Wednesday, July 28 at 6 PM to give Arcata residents and community members the opportunity to get to know the candidates and provide input during the process.

The forum will be held in-person in the Council Chamber at Arcata City Hall, located at 736 F Street, and available virtually on Zoom.

In preparation for the forum, the City is developing a list of questions for the candidates, and community members are encouraged to participate in the process by submitting their questions in advance. Questions from the public may be submitted by filling out a short three-question form, which can be found here. Members of the public will also be able to submit questions in-person for consideration.

Potential candidates who wish to be considered for the open seat on the Council are required to turn in their completed Arcata City Council application materials by 5 PM on Monday, July 19. Once all applications are received and nomination signatures are verified, an official list of candidates and candidate statements will become available for public review here.

The new Council Member is expected to be sworn in at the beginning of the Wednesday, August 18 City Council meeting.

For more information on the Arcata City Council Candidate Forum, please call 707-822-5953.