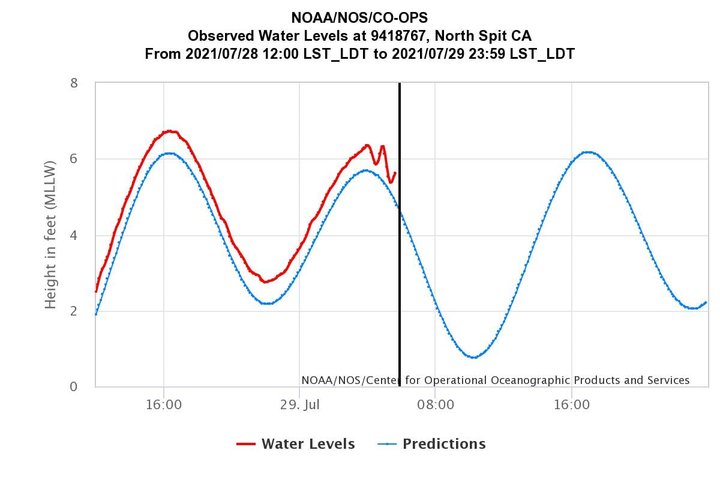 Small tsunami waves were recorded in Humboldt County this morning following a powerful 8.2 earthquake that struck Alaska's Aleutian Islands at 11:15 p.m. yesterday.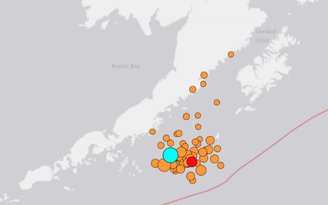 Eureka's National Weather Service Office shared tide gauge data showing slightly elevated waves — likely caused by the earthquake — striking the North Spit this morning.
"The perturbation over the last couple of hours is likely associated with the small tsunami waves from Alaska," the NWS shared on social media. "Similar signatures can be seen at tide gauges all along the coast. This is a great reminder that tsunami waves continue to affect the area long after a specific 'arrival time'.
The 8.2 earthquake was the strongest on record since 1964, CNN reports, and prompted tsunami warnings for Alaska and Hawaii. However, all tsunami warnings were eventually lifted throughout the Pacific.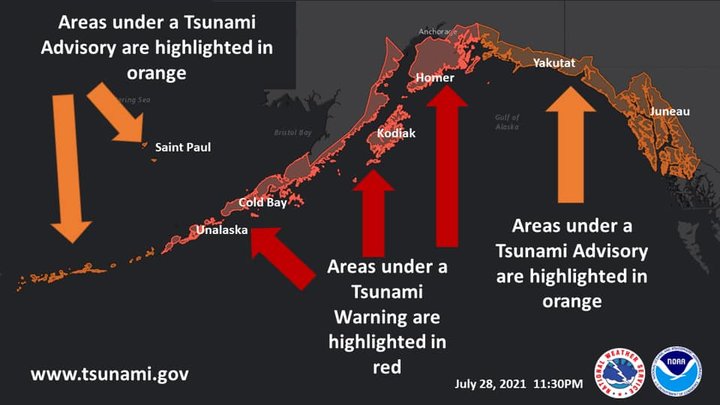 While the earthquake didn't generate any hazardous tsunamis, Warning Coordination Meteorologist with Eureka's National Weather Service office Ryan Aylward told the Outpost that the North Coast may continue to see irregular tide fluctuations caused by small tsunami waves during the next 24 hours.
"The large 8.2 earthquake in Alaska last night was impressive!" the NWS said. "Thankfully it did not generate a large tsunami for the West Coast."
Thu Jul 29 09:31:40 UTC 2021 event picture pic.twitter.com/4oKtX2ymqt

— NWS Tsunami Alerts (@NWS_NTWC) July 29, 2021