UPDATE, 3:07 p.m.: More scenes from the fire
###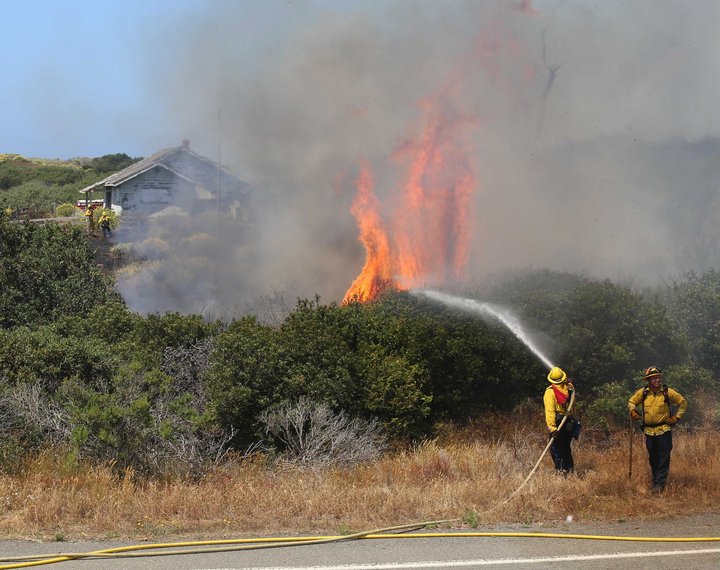 UPDATE, 2:57 p.m.: Highway 255 is still fully closed at the scene of the fire — basically, across the road from the town of Samoa.
Troy Smith, assistant chief with Samoa Fire, tells the Outpost's Andrew Goff that about five acres have burned at this point. "We're still working this and it's going to take quite a bit of time," Smith said.
The cause of the fire is still unknown.
###
UPDATE, 2:36 p.m.: There are a few different spot fires at the location, the Outpost's Andrew Goff reports. Hand crews are working to knock them down, but it's windy out there on the peninsula, and the winds are kicking up the flames.
Short video montage below.
###
A wildlands fire broke out on the Samoa Peninsula about within the last hour. A light, hazy smoke is billowing into Eureka from across the bay, and traffic is backed up on Highway 255/New Navy Base Road.

Firefighters from area agencies have been dispatched to the site — including from fire districts as far away as Kneeland, according to scanner traffic.
The Outpost's Andrew Goff is en route to the fire, which appears to be in the neighborhood of the Dog Ranch. We'll update when we have more information.