Following Arcata Mayor Sofia Pereira's recent announcement that she is stepping down from her position as mayor and councilmember, the Arcata City Council will hold a special meeting on Thursday to officially accept Pereira's resignation and decide how to fill her seat.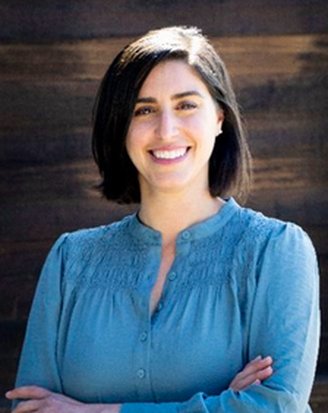 After Pereira's exit on June 26, presumably Vice Mayor Brett Watson will step in as mayor and the next councilmember in line, Stacy Atkins-Salazar will take on the vice mayor position (the Arcata City Council rotates these positions every year.) The council has two options for filling the vacant council position, which expires in November 2022 — it can choose to either appoint a new council member or call a special election.
If during Thursday's meeting, the council chooses to hold a special municipal election, it will also need to adopt a resolution declaring the election for Nov. 2, 2021. If the council chooses to appoint its own council member, it would need to do so within 60 days of the vacancy.
###
PREVIOUSLY: Arcata Mayor Sofia Pereira Stepping Down to Take Job as Humboldt's New Director of Public Health
###
Also during Tuesday's special meeting, the council will review and possibly adopt the city's 2021-22 budget and the city's master fee schedule, which will set public service fees for residents for the next year.

Coming out of the pandemic, Arcata is certainly in a better financial condition than it was last year, though the city's economic recovery still has a long way to go. The good news is Arcata expects to see increases in its primary general fund revenue sources, with sales tax revenue estimated to increase by 12% from the previous year, transaction and use tax (TUT) by an 23% and transient occupancy tax (TOT) by an 18% increase from 2020-21.

Though the upcoming budget reflects increases in revenue, it also retains some of the cuts made last year, especially to personnel. "The budget reflects some regrowth but retains several of the key reductions from the 2020/2021 budget such as freezing six staff positions, including two police officers, plus one over hire police officer; two maintenance workers/crew leaders (1 in streets and 1 in parks); one community development specialist; one recreation coordinator and reduced the police assistant to 0.75 FTE," the staff report states.

The Arcata City Council special meeting will be held Thursday, June 24 at 5:30 p.m. You can view the full agenda and directions on how to participate here.

You can view the full proposed 2021-22 budget here.