PREVIOUSLY

###
An Arcata man pleaded guilty this morning to murdering his older brother during a psychotic episode at their mother's 11th Street home.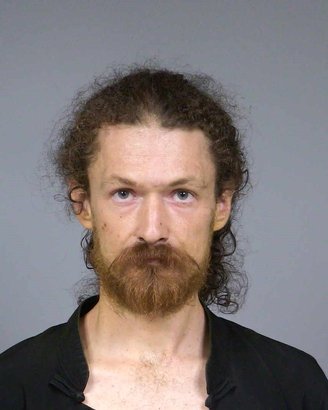 Jacob Eli Steichen, 35, stabbed 39-year-old Aaron Steichen to death on Sept. 20 during a family gathering. Today Judge Kaleb Cockrum accepted his pleas to second-degree murder and personal use of knife. But because it's agreed Jacob Steichen was legally insane at the time, he will not be sent to prison.
"We will stipulate that he's NGRI (not guilty by reason of insanity)," Deputy District Attorney Jane Mackie told Cockrum. "He will be sent to a state hospital."
Defense attorney Russ Clanton said Steichen is on anti-psychotic medication and his symptoms have improved. Clanton stressed that Steichen, despite the medication, understands the legal process and the consequences.
Steichen, appearing via videocamera from the jail, told the judge the medication "does not hinder me."
Informed that his crime was a serious and violent felony, also known as a strike, Steichen asked "Will this be a strike?"
"Second-degree homicide is a strike," Cockrum told him. After speaking privately by phone with his attorney, Steichen said he wanted to go forward with his plea.
A few days after the killing, Beverly Steichen, mother of both men, spoke publicly about her younger son's mental illness and the family's increasingly desperate attempts to find help. For five weeks before the day he stabbed his brother in the heart, Jacob had been locked in his bedroom, refusing to come out.
During that time, the mother said, Jacob lit fires, screamed threats and threw burning trash out the window. He believed people were planning to harm him. She said the family pleaded for aid from various agencies. They were told repeatedly not to force entry into the room.
Three days before the murder, Beverly Steichen was informed that a mental health team would come to her home the following Wednesday. Jacob killed his brother on Sunday, as Aaron and his two other siblings were playing board games.
"There was a lot of consultation with not only Mr. Steichen but with his family," Clanton said during the hearing this morning. "The family played a significant role in reaching this resolution."
The next step will be for a state agency, Conrep, to make a recommendation on which hospital Steichen will be committed to for treatment.
A hearing on that issue is scheduled for July 15. In the meantime, Steichen is being held without bail.