Over the objection of the prosecution, a McKinleyville woman was sentenced this morning to the shortest possible prison term for the crime of gross vehicular manslaughter while intoxicated.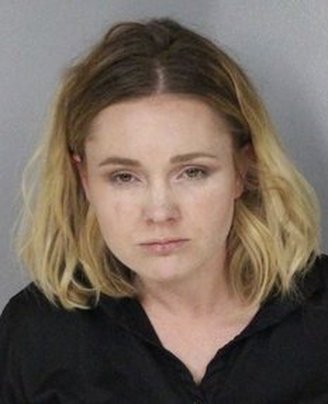 Judge John Feeney sentenced Shala Marie Bianco to four years for manslaughter and five additional years for fleeing the scene after her car struck and killed Clinton Deckert on May 18, 2019. Bianco, 27, was given credit for 768 days served and 768 days "good time" credit, for a total of 1,536 days or a little more than four years.
The 47-year-old Deckert was walking along Central Avenue early in the morning when Bianco's Toyota Rav 4 drifted off Central Avenue and struck him. Bianco, who had been up all night drinking and taking various drugs, fled the scene. She called the California Highway Patrol about 40 minutes later to admit she was the driver.
This morning Deputy District Attorney Whitney Timm pointed out the prosecution disagreed with Feeney's decision to impose the low penalty for manslaughter, saying Bianco should receive the middle term of six years, along with the five years for hit-and-run. Timm said Deckert's family is upset with the outcome.
Deckert's father chose not to speak at the sentencing, Timm said, because he believed nothing he could say would change the judge's mind and "it caused him too much stress to appear on this case."
The family believes the sentence does not serve justice, the prosecutor said.
Timm said when the probation officer wrote her report on the sentencing recommendation, she erred in not characterizing Deckert as "a particularly vulnerable person," a factor that would weigh against Bianco.
"The victim was a pedestrian who was walking along our roadways," she argued. "We do have a duty to pedestrians to be driving in a careful manner."
The low term "is not appropriate here," Timm said.
Feeney had said previously that he chose the four-year term because Bianco is so young and has no criminal history.
Bianco is represented by attorney Manny Daskal.
PREVIOUSLY: