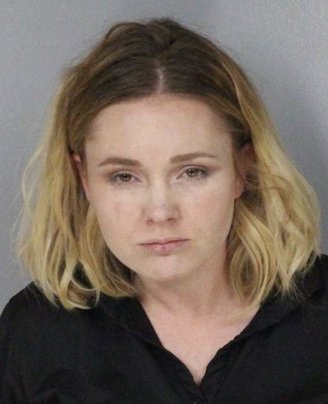 McKinleyville resident Shala Marie Bianco will plead guilty next week to running over and killing a pedestrian while drunk and under the influence of drugs.
During a hearing this morning, defense attorney Manny Daskal told Judge Timothy Canning that Bianco will admit to gross vehicular manslaughter while intoxicated, along with the special allegation of fleeing the scene. She is scheduled to enter the pleas on June 24.
On May 18, 2019, Bianco was driving on Central Avenue when she lost control of her Toyota Rav 4 and it struck and killed 67-year-old Clinton Eugene Deckert II, as he walked along Central near Bella Vista Road. Bianco sped away but later contacted the California Highway Patrol to confess being the driver.
Bianco, 26 and the single mother of a young son, had a blood alcohol level of .15 when she was arrested 90 minutes after the fatal crash. She also had used marijuana, cocaine and a prescription drug.
There was no mention this morning of whether this is an open plea, meaning her sentence is up to the judge, or whether a sentence has been stipulated as part of the plea bargain.
Bianco remains in Humboldt County Correctional Facility, where she has spent the past 13 months.
PREVIOUSLY:
# # #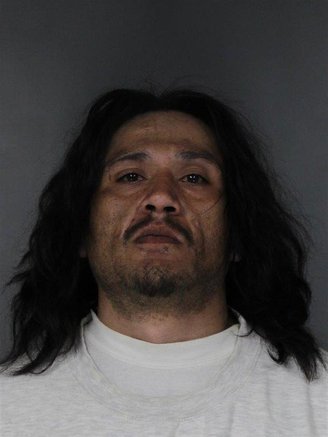 Although it's not certain whether the courthouse will be open to the public, as of today the July 16 jury trial remains set for murder suspect Antone Richard Aubrey IV.
Aubrey, 32, is accused of shooting his sister Angel Louise Aubrey to death during an argument behind the Hoopa Mini-mart in February 2018. Angel Aubrey, a single mother of five, died from one gunshot wound to the head. She was 33.
Antone Aubrey has entered pleas of not guilty and not guilty by reason of insanity. This morning defense attorney Russ Clanton told Judge Timothy Canning that he was prepared to confirm the trial date "with one caveat." Clanton said he needs to make sure that two doctors called as witnesses will be available to testify.
PREVIOUSLY
# # #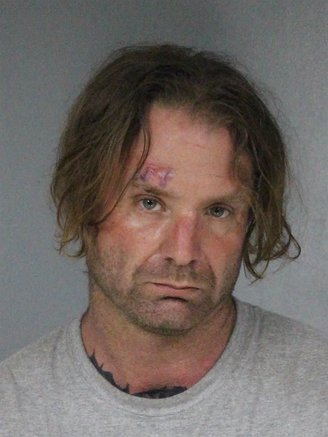 The jury trial has been postponed for Brian Jon Leiteritz Jr., charged with voluntary manslaughter after a fatal stabbing at his McKinleyville home in August 2019.
This morning Judge Christopher Wilson granted a motion to continue from defense attorney Michael Robinson, who said he needed more time to investigate the case. Wilson canceled the July 20 jury trial and scheduled a trial-setting for July 27.
Leiteritz, 41, was initially charged with murder in the death of 30-year-old Dylon Thomas Liakos. But after hearing evidence at a preliminary hearing in September 2019, Judge Marilyn Miles held him to answer for voluntary manslaughter instead. He also is accused of personal use of a deadly weapon.
Leiteritz had called 911 to report his electricity had been cut off and he believed three men were trying to break into his house. He told officers that when he opened his door a man attacked him.
He chased after that man, later identified as Liakos, and stabbed him in the back.
Liakos was involved with Leiteritz's former girlfriend, who reportedly had been harassing Leiteritz for months.
# # #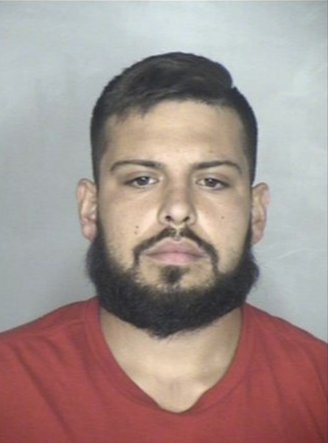 A new lawyer was named this morning for double-murder suspect Ulisses Rodriguez, accused of killing a Southern Humboldt couple in August 2018 during a dispute over stolen marijuana.
Attorney Andrea Sullivan confirmed to Judge Larry Killoran that she is prepared to take the case but needs time to prepare, "due to the extremely serious nature of the charges and trying to catch up two years in."
Killoran set July 15 as a trial-setting date.
A private attorney was needed after the Public Defender's Office recently declared a conflict in the case. It was learned the office had represented or was somehow affiliated with "John Doe," an eyewitness for the prosecution.
Rodriguez, 25, allegedly shot Jeremy Kuemmel and Tiffany Ellebrecht to death, then put their bodies in Kuemmel's Ford Expedition and set it on fire. Kuemmel had been working for Rodriguez at a grow site in Southern Humboldt.
Rodriguez was arrested later in his hometown of Chico.
PREVIOUSLY