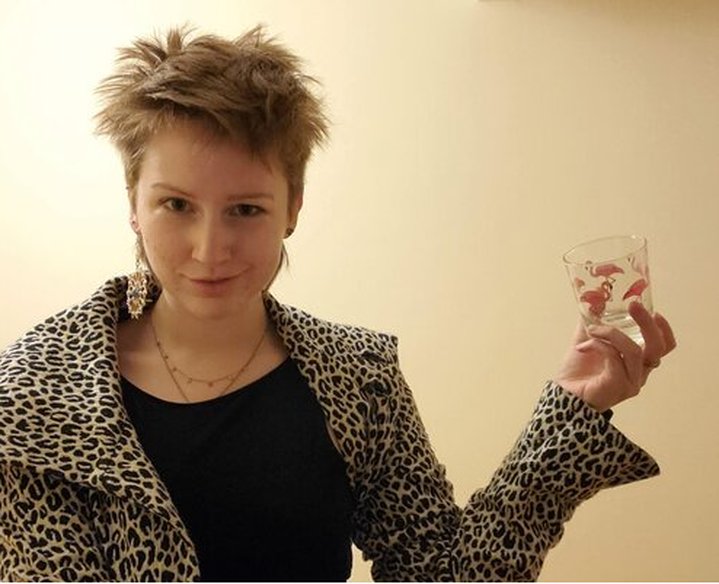 After recently graduating from CSU Long Beach with a degree in theatre arts, Rachel Post, Arcata born and raised, is excited to give their first post-college performance as a part of the fifth annual Zero to Fierce Womxn's Festival — a week-long event organized by the Arcata Playhouse/ Playhouse Arts, featuring shows, workshops and events celebrating women in the community.
Post will be doing their one-person show "A Very Ray Variety Show" tonight at 8:30, and it will showcase their many different talents, including clowning, dancing, violin and "a whole lot of singing." And though the show will be over Zoom, without that in-person crowd that artists love, Post is grateful for the performance opportunity — something there aren't too many of these days.

"It's such a privilege to be able to put a show on at all right now," Post told the Outpost in a phone interview on Tuesday. "Just the fact Zero to Fierce is happening at all this year is such a testament to how theater and art are so important to the community."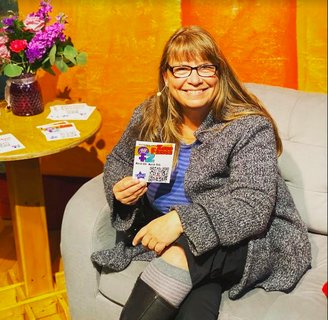 In past years the festival has taken place in Arcata's Creamery District, with most of the events held at the Arcata Playhouse and Redwood Raks Dance Studio. But like so many things, Zero to Fierce was forced to go virtual this year due to the pandemic.
Although holding the festival almost completely over Zoom has been a bit of an experiment, Arcata Playhouse Director and festival organizer Jacqueline Dandeneau told the Outpost, it has been going surprisingly well. The festival kicked off on Monday, March 8 — International Women's Day — and so far, most of the events have been really well attended, Dandeneau said.

The festival runs almost all day — from about 9:30 or 10 a.m. each morning until about 8:00 or so at night — and features a variety of classes, workshops, films, speakers, forums and performances from both local and national artists. Almost all of the events are free, though most you can still support the artists and participants through the event's virtual tip jar.

Though the festival is already a few days in, there are still some very exciting events coming up.

Today at noon, Abby Abinanti, chief judge of the Yurok Tribal Court, will lead a discussion on using art and cultural practices as a way to engage with the youth and address issues of trauma, addiction and family crisis. Abinanti's talk will be a part of the festival's "Lunchbox Series," which includes an optional $10 meal that can be picked up at the Arcata Playhouse prior to the event.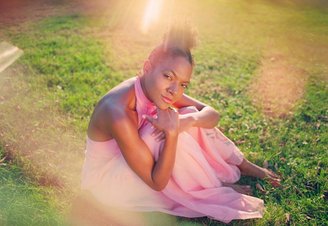 In addition to Post's variety show, Dandeneau said she is very excited to welcome musician, poet and activist Allison Russell, who will be streaming live from Nashville on Saturday night. Known for her work with musical groups the Birds of Chicago and Our Native Daughters, Russell is working on the release of her debut solo album and has put out several singles this year, which were highly praised by Billboard and Rolling Stone magazines.
Also on Saturday is the festival's beer-tasting event, which will be hosted by local beer enthusiasts Sarah McKinney and Johanna Nagan starting at 3:00 p.m. You are probably wondering, how on earth do you do a beer tasting over Zoom? Well, the beers will be provided to-go style — you pick up your beverages (and snacks) before the event and then return home to join the Zoom tasting party. LoCO is told that after you purchase your ticket ($25 or $35 options) you will be contacted with information on how to pick up your products.
Another boozy event on Friday night includes a "virtual cocktail" hosted by owner of the Logger Bar Kate Martin. It will feel (kind of) just like you've attended a Dell'Arte show and are having a drink at the actual Logger Bar!

The festival also includes more kid-friendly events each afternoon, such as storytelling with Yurok Tribal member Laura Woods, a leaf art crafting session led by Shoshanna and a theatre and movement workshop with Dell'Arte Master's student Julieta.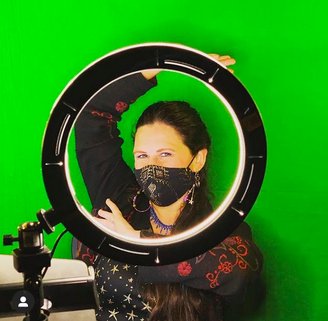 If you aren't able to attend an event that interests you, most of them are also recorded and put on the website for you to watch at your leisure. You can check out the videos of the week's events so far here.

So, whether you are looking for a way to celebrate Women's History Month, support the arts or are just dying for something to ease your boredom as we continue to slog through this pandemic, you might want to check out the Zero to Fierce Womxn's Festival, which runs through Saturday, March 13. You can find the full schedule of events here.

"I want people to know the arts are alive and well," Dandeneau told the Outpost. "Come on down, virtually, and I look forward to seeing you all in person when we can hold outdoor events again. "