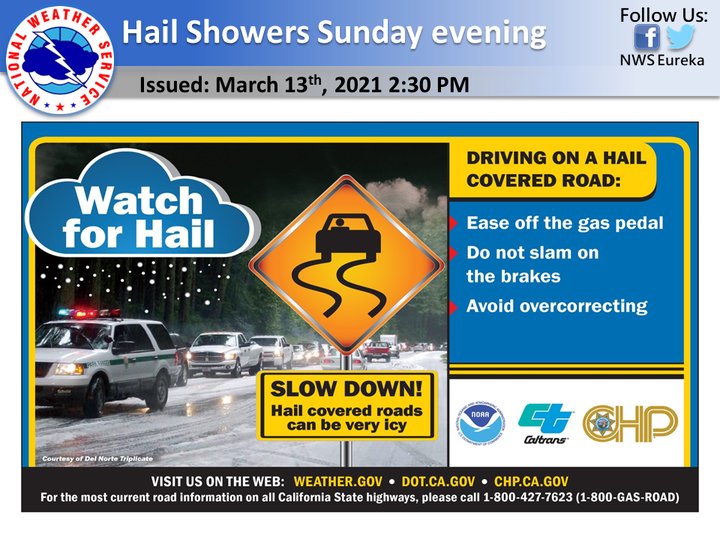 A second round of rain, hail and snow is forecast to blow through Humboldt over the next 24 hours.
Eureka's National Weather Service office reports that rain will be possible for much of coastal Humboldt until tomorrow afternoon. Hail is also in the forecast.
"Accumulating small hail will be possible near sea level and will result in locally hazardous driving conditions," the NWS stated.

Snow is forecast to fall along highway passes in elevations as low as 1,000 feet starting this afternoon. Berry Summit is expected to see 4 to 6 inches of snow by tomorrow morning. Highways 299, 36, 101, 199 and 3 are all subject to hazardous driving conditions during this time.
Drier weather is expected for the rest of the week as Earth's Northern Hemisphere moves into springtime.